Hits: 1592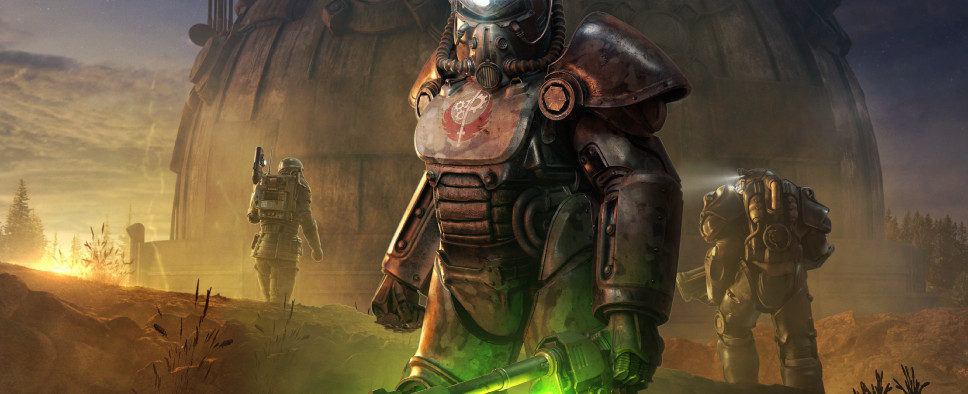 The recently-announced Mutation Invasion update is now live for Bethesda's online survival RPG Fallout 76. The update's key goal seems to be the improvement of the game's Daily Ops system with the help of some new Mutations, locations and enemies. And together with that, it will also be introducing the Daily Ops Mutation system to the game's regular Public Events.
The update arrives together with "Rip Daring and the Cryptid Hunt," which is the title of the game's latest progression season featuring all the usual challenges, rewards, and neat little lore bits. You can find the complete update notes over here and find some additional details below:
It's no secret how the wilds of post-nuclear Appalachia got so strange – all that radiation exposure just can't be good for your DNA. In Fallout 76's latest update, even the game's Public Events are starting to mutate!

Grab your team and prepare to face the challenges that await in Mutation Invasion, available now for all Fallout 76 players.

PUBLIC EVENTS GET MUTATED!

Fans of Fallout 76's Daily Ops may already be familiar with Mutations – strange evolutionary buffs that make your foes even deadlier. With the arrival of Mutation Invasion, Public Events now carry Mutations as well!

At the top of the hour, every hour, a Mutated Public Event will appear. A special icon will indicate the Public Event is Mutated, with regular Public Events appearing for the remainder of the hour. These Mutated Public Events include conditions such as Active Camouflage, which conceals enemies until they attack or Volatile, which makes them explode upon death!

While Mutations up the challenge of Public Events, surviving the Mutation Invasion has its rewards. Completing Mutated Public Events will earn you loot including XP, Legendary Items, Treasury Notes or even a Mutated Package, containing a chance for some rare goodies.

EARN BONUS REWARDS WITH FALLOUT 1ST

That's not all! Should you take part in a Mutated Public Event with enough Fallout 1st members, all players in the Event will receive even more rewards! So long as at least three participants in the Mutated Public Event are active Fallout 1st members, everyone will earn increased rewards. If enough Fallout 1st members are present, the rewards increase even more!

DAILY OPS IMPROVEMENTS

It's not just Public Events getting a boost from Mutation Invasion! Fallout 76's latest update also included a new Reflective Skin Mutation for repelling damage back at you, as well as three new Public Event locations: Capitol Building, Garrahan Mining Headquarters and Morgantown High School.

But wait, it appears a new threat has joined the Daily Ops rogue gallery… Aliens from beyond the stars have made their way to Daily Ops! Do you and your crew have what it takes to save the day?

A NEW SEASON BEGINS WITH RIP DARING AND THE CRYPTID HUNT

Finally, an all-new Season makes its way to Fallout 76! Join an adventurous hunter of the most elusive game for a perilous journey through Season 12: Rip Daring and the Cryptid Hunt. Earn S.C.O.R.E. as you play the game to boost your ranks and unlock new rewards, ranging from consumables to currency to cosmetics.

This Season also features the Re-Roller, an all-new consumable allowing players to exchange a challenge for a new one. Fallout 1st members can also earn additional Re-Rollers, offering even more flexibility while tackling the Cryptid Hunt!

Mutation Invasion is a free update available now for all Fallout 76 players. Play Fallout 76 today on Xbox One, PlayStation 4 and Windows PC. Learn more about Fallout 76 at fallout.com.