Hits: 681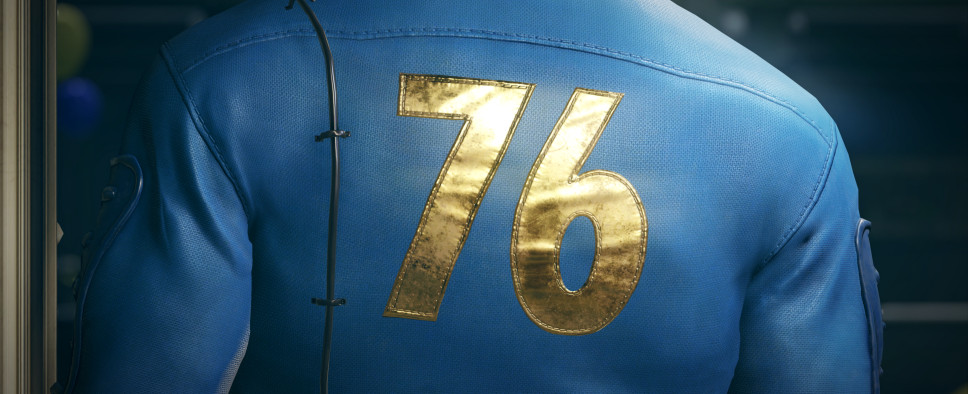 Bethesda's survival RPG Fallout 76 will be getting its next content update on February 28, 2023. Entitled Mutation Invasion, this update will kick off a series of Mutated Public Events, making them more difficult but in return offering great rewards including Legendary items and rare plans.
The update will be accompanied by the game's latest progression season - Rip Daring and the Cryptid Hunt - where you'll be able to follow the adventures of a famous cryptid hunter while earning special rewards and C.A.M.P. items.
Here's a trailer for this new season:
And some extra details:
Welcome back to Inside the Vault! Repair that armor, organize your Stash and get ready for our next update coming to Fallout 76: Mutation Invasion! This update brings your favorite Daily Ops Mutations into Public Event rotations, a new cryptid themed Season, and more! Read on for more details.

MUTATION INVASION UPDATE HIGHLIGHTS

Look out, Initiate Dodge! Mutations from Daily Op's are spilling out into Appalachia! Get ready, on Tuesday, February 28th we're bringing you a new weekly rotational event that adds Daily Op's Mutations to Public Events. Mutation Invasion will increase the difficulty of Public Events, or challenge you to change your playstyle, but not without hefty rewards.

From February 28 to March 21, at the top of the hour a Mutated Public Event will be held.
Completing a Mutated Public Event will grant you a Mutated Package as a reward.

Mutated Packages include meds, resources, ammo, a 3* Legendary item, and chances for rare plans!

For those with a hunger for more rewards, Mutated Public Events completed with at least 3 Fallout 1st members present will award Mutated Party Packs to all participants. These Party Packs are similar to Mutated Packages, but with additional rewards.
After the first 3 weeks of Mutated Public Events, they will return for a week at a time at the top of the hour for a week straight.

New Daily Ops Features!

In addition to Mutated Public Events, we've added in new locations, rewards, a new enemy type and Mutation into the Daily Ops rotations.

New Enemy Encounter Group: Grab your tin foil hats! Aliens have arrived.
New Locations: Explore the Capitol Building, Garrahan Mining Headquarters, and Morgantown Highschool.
New Mutation, Reflective: Enemies will periodically enter a Reflective state that reflects back some of the damage done to them.

Fallout 76 will be brought offline at 9 a.m. E.T on all platforms February 28th to apply the Mutation Invasion update.

SEASON 12: RIP DARING AND THE CRYPTID HUNT

In the world of Big Game Cryptid Hunting, there is only one-man brave enough, strong enough, and smart enough to hold his own against these mysterious beasts! This Season we follow the daring and dangerous adventures of Rip Daring, Cryptid Hunter Extraordinaire, alongside his loyal Mr. Handy, Percival, and his trusty Nurse Guinevere.

New Rewards

Cryptid Rewards : From floor décor to Power Armor Paints, this new season offers up Cryptid themed goodies for all you cryptozoologists out there.
New Ally: Welcome Brother Steven into your C.A.M.P. and may the blessings of the Mothman be upon you.
New C.A.M.P. Items : Create a cozy Hunter's Cabin fit for Rip Daring himself with the Hunter's Throne or display your favorite Steins with the Taxidermy Bear Stein Display.

Introducing: The Re-Roller

This Season we're introducing to you a new feature to our Seasons: Challenge Re-Rolls!

Once per day, re-roll one Daily or Weekly Challenge for free.
Challenge Re-Rolls can also be claimed for free on the Season board or purchased in the Atomic Shop.
You can use as many Re-Rolls per day as you'd like.
Re-Rolled Challenges have a chance to become an Epic Challenge , which offers even better rewards for completing it.

SEASON 12 COMMUNITY CALENDAR

Mothman Equinox, Double XP, Mutated Public Events and more are headed to Fallout 76. Here a list of all the upcoming weekend activities for you to enjoy!

That's all for now, until next time we'll see you in Appalachia!