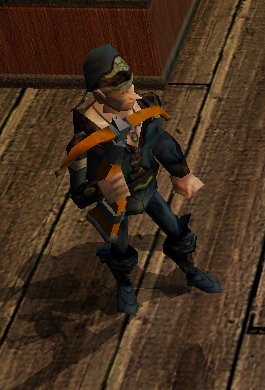 Location:
Trade of Blades
Chapter One Quest:
Boddyknock will ask you to seek out the leaven bread recipe, which can be found in Siril's Bakery in the western section of Beggar's Nest. Once found, you will receive the
Lantanese Ring +1
as a reward.
Chapter Two Quest:
At some point, you will find that Boddyknock is in search for a rare seed called the Prism Blossom seed. The seed can be found deep under the Troll Caves at the Creator Ruins Level 1 along the East Road. When you have the seed, give it to Boddyknock and he will upgrade his item to
Lantanese Ring +3
.
Chapter Three Quest:
Once again this eccentric gnome will share a tale with you in this Chapter. The tale will also put you on a hunt for a Dragon Scale. You can find such item inside the Brass Dragon Cave over at the forest of Moonwood. All you have to do when you find the Dragon Scale is to give it to Boddyknock (assuming you've reached the appropriate level) and he will upgrade his item to
Prophyro's Ring +4
. This action will also raise you experience counter by 300. This also completes his quests for the game since no henchmen quests are given to you in Chapter 4.