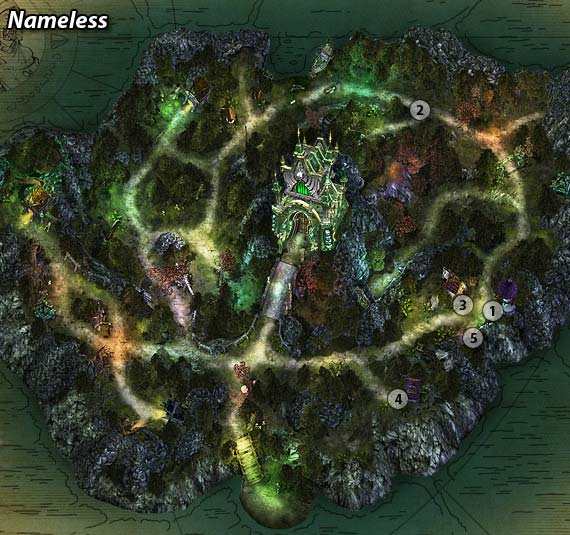 Did we miss anything on this map? Is there something we didn't discover? Let us know!
Overview
Reward: 4400xp
Retrieve parts of a statue then put it together.
1 - Old Mill, Old Zombie
Speak with the old zombie and accept his quest. You'll need the hand, torso, and head of the statue. The hand is from a restless zombie at #2.
2 - Restless Zombie
Get the hand from this restless zombie. The torso is at #3.
3 - Old House, Randal Croaker
Ask Randal about the torso piece. You'll then find the head at #4.
4 - House of the Wealthy Zombie
Get the head from the wealthy zombie. Then head to #5 to put it together.
5 - Well
Click on this well when you have all three pieces, then talk to the statue to receive your reward!