Hits: 706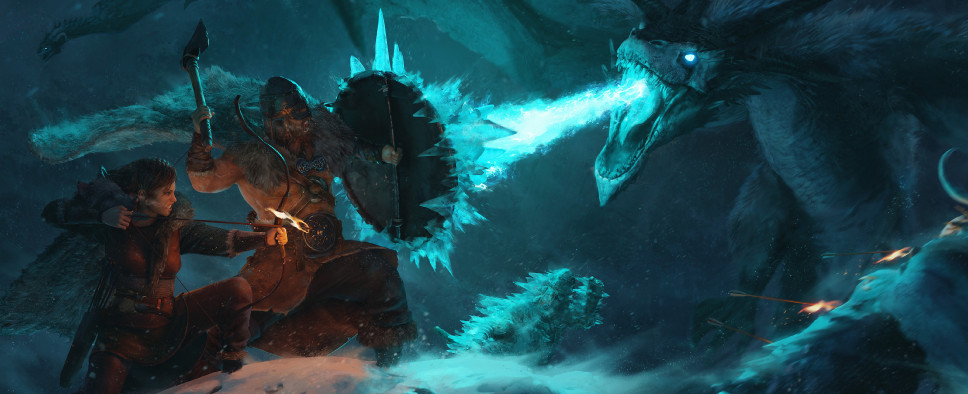 The team over at Iron Gate brings us a new development update for their Viking survival RPG Valheim. There, they remind us of the game's recent Xbox release before sharing a few extra details about the upcoming Ashlands early access update.
As a result, we can now check out a couple of fresh screenshots highlighting the fiery terrain of the new biome and get a mysterious tease hinting at the so-called "Fortress time" concept. Then, we're told about the upcoming Hildir's Quest update and the new locations and quality of life features it's going to introduce.
Here are the text bits:
Greetings vikings!

Since our last blog post we have hit quite a big milestone for Valheim, namely releasing the game on Xbox! If you haven't seen the cool trailer we made for that yet, you can check it out on our Youtube channel. Like we have promised ever since the announcement, there is full crossplay support, so you can play with your friends regardless of what platform you're on. So if you're a long-time Steam player who has been longing to get your console friends to visit your viking base, now is the time to convince them! We are aware of some bugs and issues, which we hope to have fixed as soon as possible, but we hope that the Xbox version is working smoothly for most players. If you're experiencing any bugs, please make sure to report them to our bug tracker!

To celebrate the release we also have a 20% discount in our official merch store. The sale is active for another week, so if you want to grab yourself some nice Valheim items now is the time to do so!

But of course, the Xbox release isn't all that has happened in the past month! We've also continued working on the Ashlands, and if you follow us on social media you might have seen some tests for what some Ashlands buildings might look like, as well as some further enemy designs!

Today we'd like to share a more recent version of the terrain of the biome. Can you feel yourself melting in the heat already?

While some graphical assets are already being worked on, we're also fleshing out the gameplay loop of the Ashlands biome. You're already used to going dungeon delving, but this time we're testing out the concept of "Fortress time!". Exactly what that will entail, well…you might be able to guess!

On the subject of the Hildir's Quest update, we thought we would share some further details about Hildir herself. She has a few things in common with her brother Haldor, like for example that you will be able to find her where she has stopped with her wagon and lox. But why does her camp look so empty…?

Hildir's camp is not the only new location that will be featured in that update, however. Particularly helpful vikings – or very lucky explorers – will be able to find a few other new and mysterious places scattered across the world. We'll let you find out what secrets they hold by yourself, but we advise that you prepare yourself before venturing forth!

For Hildir's Quest we're also looking at some quality of life updates which you might have spotted on social media – namely a way to move items to and from chests in stacks, as well as a way to toggle manual snapping when building, for better precision.