Hits: 274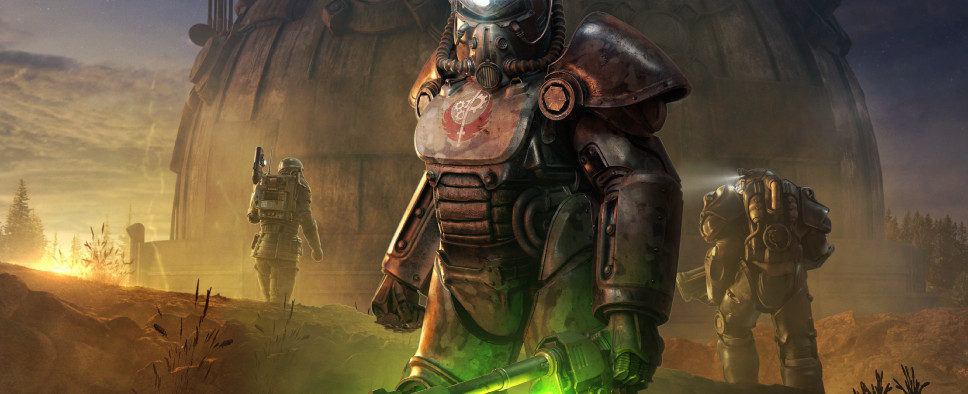 The latest development update for Fallout 76 lets us know that the game's Public Test Server now lets you sample a number of new Nuka Cola-themed events and activities that should be arriving to the live game in the nearest future. Here's a quick overview of these events:
Welcome back to Inside the Vault! This week, we're opening our Public Test Server to get a sip of some new Nuka-Cola events and activities. In case you missed it, we've also included information about the ongoing Fallout 1st Limited Preview and this weekend's Caps - a - Plenty details.

NUKA-WORLD IS ON TOUR IN THE PTS!

The Nuka-World on Tour traveling road show has finished unpacking their tents, stocked the Nukacade with rewards, and is ready for playtesting! Fallout 76 players on Steam can download the PTS for free and venture to the fairgrounds West of Lake Reynolds in the Ash Heap. This round of PTS testing, we're going to try something a little different and open the server for one week at a time, followed by a one-week break, and then this schedule will repeat. This will allow us additional time to review feedback and bug reports, as well as make adjustments before bringing the Test Server back online for additional playtesting. This first week of PTS testing will run until October 19.

Once you've had the chance to do some playtesting, remember to share your feedback with us in the official Bethesda Studios Discord server.

In case you missed last week's Inside the Vault where we gave a sneak peek at what to expect in Nuka-World, we've got a recap for you right here!

THREE NEW PUBLIC EVENTS

A circus just isn't a circus without activities to do, prizes to win, and a nice romantic trip through the Tunnel of Love.

Most Wanted: Mosey on over to Wild West Town, where Gunther is putting on a rootin' tootin' good time during his Wild West Show. All he needs to set the stage is a few hotshot gunslingers, like you, to perform as Outlaws. Once the event begins, fleece the town and its citizens of their belongings, and stash any ill-gotten valuables into your Getaway Wagon. Then, prepare to defend your haul against the long, robotic arm of the Law. Topple the Sherriff during the ensuing shootout, and you will be able to ride off into the sunset with some loot.
Spin the Wheel: Join Bottle and Cappy in the Big Top Tent to become a contestant during the "Spin the Wheel" gameshow, where anything is possible! The rules are simple: Press the button to spin the giant wheel inside the Big Top Tent and then take on any challenge it selects. Defend our beloved mascots from unique combinations of enemy creatures, go Brahmin tipping, dodge exploding "Fragstags," and more! Contestants who survive five rounds will walk away with fabulous prizes!
Tunnel of Love: This romantic ride is the perfect attraction for lovestruck couples who are looking for a little quality time together amid the flurry of lights and sounds at the carnival. At least it will be. Once it's ready. Mr. Lovely just needs a few helping hands to make repairs and to finish decorating the Tunnel of Love before it can whisk swooning sweethearts into a land of enchantment. Don't worry, trekking into the depths of a mine shaft to hang some heart-shaped décor should be a safe and speedy venture for a sturdy explorer such as yourself. After all, it has been abandoned for quite some time. . .

SEISMIC ACTIVITY

Pete has been hard at work trying to repair the air filters throughout the carnival, but the parts he needs are scattered deep within the earth in an abandoned mineshaft. He's also convinced that a massive creature has made its home down there. Pete is hoping that some keen Dwellers can investigate, and then launch an attack that's powerful enough to blast the fiend to smithereens from afar. However, those who undertake this dangerous task should keep in mind that if the monster survives, then a direct confrontation with the beast will be unavoidable.

NUKA-CADE

That's not all that's arriving with the tour! Grab a fistful of Caps and head to the Nuka-Cade to try your hand at carnival games that are sure to be fun for the whole family! It's got all your favorites, like "Bandit Roundup," "Nuka Zapper Race," and "Whack-A-Commie." We're also proud to introduce "Bottle Blaster," which will truly test your might. As you play, you will earn Nuka-Cade points, which you can redeem to get exciting prizes.

TAKE YOUR BUILDS TO NEW HEIGHTS WITH FREE CAM!

We've added a new quality-of-life feature that we think the Fallout 76 building community is going to love. When you enter build mode in your C.A.M.P., and at Workshops, you will be able to separate the game camera from your character. Move the camera around your C.A.M.P., or even fly through existing objects, to build from just about any angle your heart desires without the need to walk your character to that location.