Hits: 860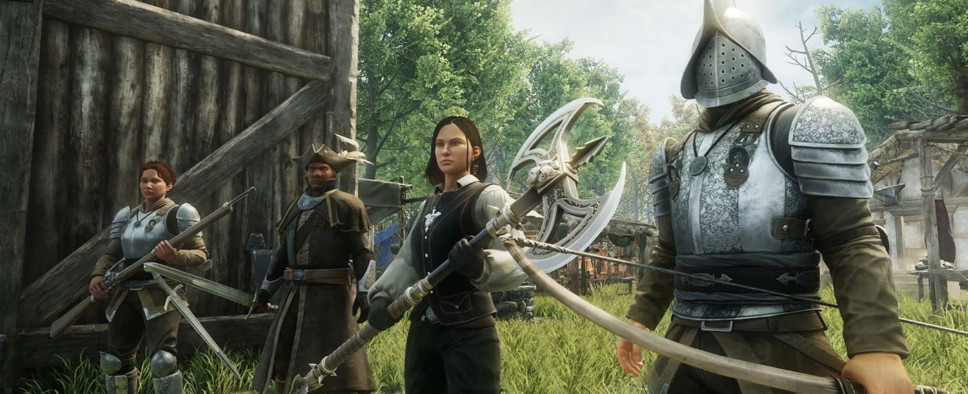 Greatswords should soon be coming to Amazon's MMORPG New World as a new weapon type. And so, we're treated to this article that showcases what these new swords can do and how they compare to the already existing weapons, and this one that shares some helpful tips for using them effectively.
There's also this video spotlight:
The Greatsword utilizes stances to adapt to different offensive and defensive situations. The Onslaught tree embodies relentless offense and focuses on defeating enemies before they can take you out, while the Defiance tree excels at aggressive defense that can survive and deal damage against multiple opponents. This powerful two-handed weapon scales evenly with Strength and Dexterity, making it a good pair for many other martial weapons.

The Greatsword will be available with the Brimstone Sands release on October 18, 2022.