Hits: 663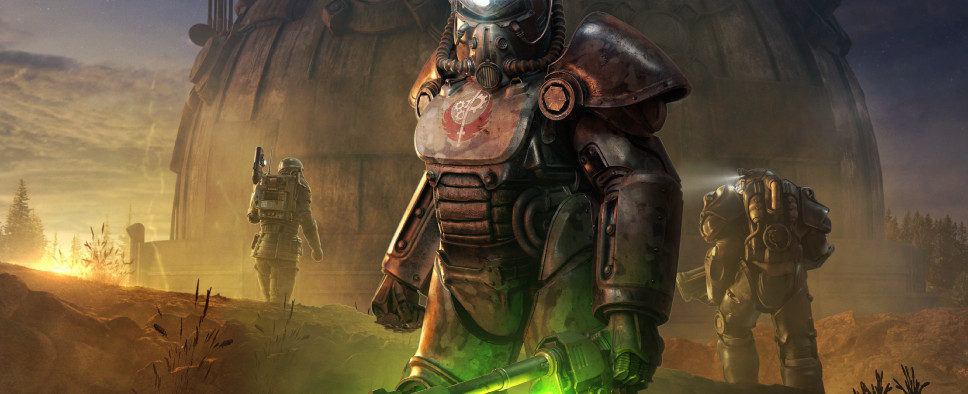 The latest developer blog for Bethesda's multiplayer survival RPG Fallout 76 mainly just tells us about the seasonal Invaders From Beyond event that should be going live on October 4, 2022. And on top of that, we get a quick mention of some weekend events.
Here's what you can expect:
October is a month you won't want to miss this year in Appalachia, and we're heating things up over the next few days with a volley of in-game activities that will help you load up on S.C.O.R.E., Legendary Scrips, and Gold Bullion. After that, it will be time to grab your gear, your friends, and prepare to take down a looming alien threat during the Invaders from Beyond Seasonal Event. Read on to catch all the details.

ALIENS INFILTRATE OUR SKIES NEXT WEEK!

Over the past week, we've been detecting increasing activity from among the stars, and it has been drawing nearer to Earth with each passing day. Ever since aliens discovered intelligent life in the Wasteland earlier this year, they just won't give up their efforts to snatch our brainwaves! A tinfoil hat may provide comfort, but you're going to need some real firepower to shoo these extraterrestrials back to their home planet. Raid your personal arsenal, join forces with other Dwellers, and prepare to fight back against the alien menace that will begin clouding our skies during the Invaders from Beyond Seasonal Event next week.

Every hour at the top of the hour, an alien mothership will warp in above one of six landmarks in Appalachia to deploy brainwave siphons and a horde of space-faring warriors. Destroy each siphon and take down alien leaders one-by-one to secure that landmark—and our brainwaves—from the otherworldly interlopers. When you do, you will receive some loot, XP, and a chance to earn alien-themed weaponry and C.A.M.P. items.

The first mothership will arrive at 12:00 p.m. ET on October 4, and the Invaders from Beyond Seasonal Event will be available for play until October 18. Oh, and don't forget to keep your guard up as you explore Appalachia. We expect…visitors… may show themselves during Public Events, like Campfire Tales, Free Range, and Line in the Sand. They may even interrupt your normal adventures as you explore.

DOUBLE SCRIP, S.C.O.R.E., GOLD, AND MORE THIS WEEKEND

Do you need to stock up with a new stack of Legendary Scrips? Are you in need of a resupply for your reserves of Gold Bullion? Maybe you're after some new item plans, or perhaps you would like to race through those next few rank-ups during your Season journey? No matter what you're aiming to accomplish, we've got something in store for everyone this weekend.

Starting September 29, the Legendary Exchange Machines throughout the Wasteland will feature double the usual daily number of Legendary Scrips. Likewise, the Gold Press Machines at The Crater, Fort Atlas, Foundation, and The Whitespring Mall will offer twice the normal daily Gold Bullion in exchange for your Treasury Notes. Once your pack is brimming with Bullion, find Minerva at one of those same settlements to claim a few Gold item plans during her Big Sale. To top things off, you will also earn double the S.C.O.R.E. for each Daily Challenge you complete this weekend, so that you can rank up and claim Scoreboard rewards more quickly.

Double S.C.O.R.E., Scrip Surplus, Gold Rush, and Minerva's Big Sale are all slated to begin at 12:00 p.m. ET on September 29, and they will last until that same time on October 3. Make sure to head in-game every day this weekend so that you don't miss out on any of the action!

Until next time, we'll see you in Appalachia!