Hits: 559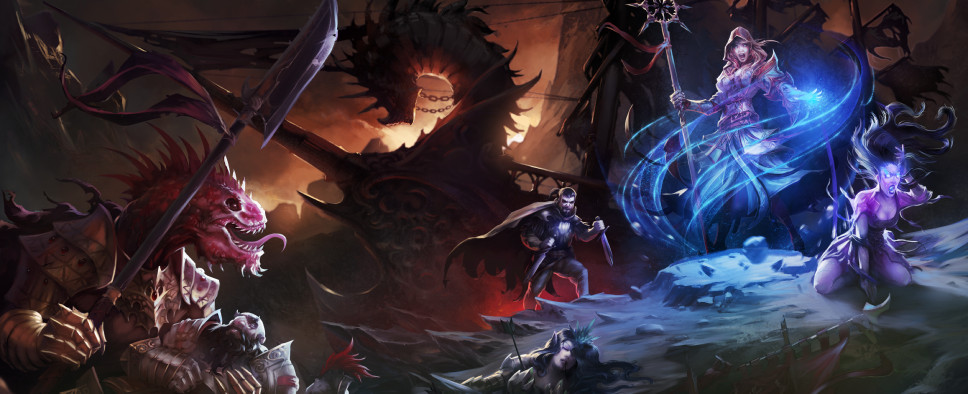 Following last month's PAX West, we get a new Kickstarter update for the board game version of Divinity: Original Sin. The update brings us a recap of the event and tells us that the project's pledge manager will be closing soon.
Here's the video part of the update:
And the text bits:
Hey everyone - We're back from PAX West with another small development progress report for you!

While full-time testing of the board game continues in Dublin, PAX West was a great opportunity for us to test out the latest version of the game on the general public (and several of you!). We quickly booked out our schedule for the duration of the show, and Brian and Noah led groups of players through sections of the game in hour-long sessions. It went really well, and we gathered a lot of great feedback from players.

The time we spent together as a team was also incredibly valuable, as it gave us the opportunity to sit down with the game in the evenings and quickly test out changes based on the feedback we'd received during the show that day. And while that feedback was still fresh in our minds, we also filmed a video at the booth talking about our findings.

We came away from the show with confidence in our direction, and with solid ideas for changes to implement in the areas of combat and story delivery. As it stands now, we're still on track to go to print in November.

This means we're planning to close the pledge manager at the end of October. Please make any final changes to your pledge, your address, etc before October 30, 2022.

We're also in the process of refunding Wyrmwood and Broken Token add-ons, as we talked about in Update #29. If you're one of the backers affected by that, you should be getting an email from us letting you know the refund is coming and that you should see the funds in your account within the next few days. If for whatever reason you don't see that email or those funds, please email support [at] larian.com and we'll look into it with you.

That's all from us for now. We look forward to sharing another update with you towards the end of October. Thanks all!