Hits: 616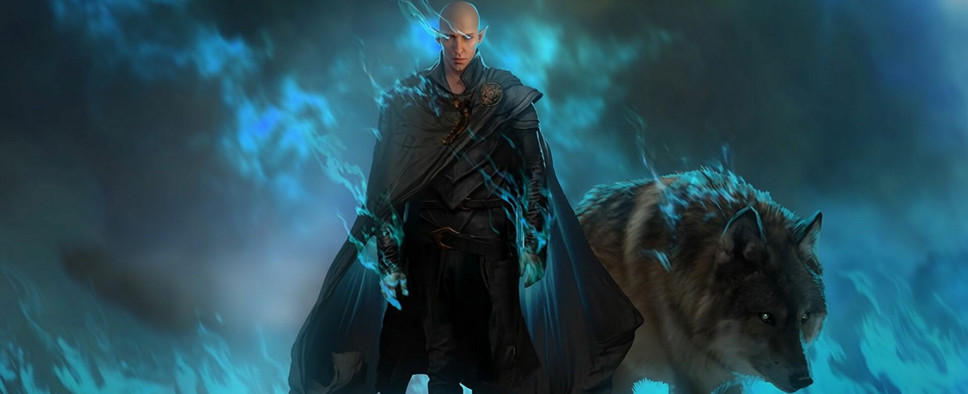 With BioWare currently focusing their efforts on a new entry in the Dragon Age series, they bring us this community update that explains how this new game won't require you to have familiarity with the earlier Dragon Age titles, shares some writing samples and an in-house interview with a couple of people from the writing team.
Here's the intro and you take it from there:
Hello, everyone! And welcome back to another BioWare™ Community Update. It's been a little while since we last spoke, but our work continues—as does the storytelling.

So far, years of effort have gone into our next game, Dragon Age: Dreadwolf™, with hundreds of people working to bring this shared vision to life. We've been quietly building it behind the scenes for a while now, so we wanted to give you a look at some stuff we've been working on! But let's start with a little recap for those who might be new around here.

Age of the Dragon

Dragon Age is a series that puts you in the heart of a magical world, but what happens while you're there—who lives and dies, who rises and falls, who loves and loses—that's up to you. There are no right choices… only those you make.

At the heart of every one of our games are our stories and characters. Each tale is told by the people who live in them—companions who fight at your side and foes who challenge your every move. This is core to the experiences we craft and is what we believe makes a "BioWare RPG" what it is.

Each character has their own motivations and goals that influence how the story plays out, but so do you. The Hero of Ferelden. The Champion of Kirkwall. The Herald of Andraste. Each of them marked their legacy in the annals of history, but time marches forward and the age of these heroes cannot last forever. As a friend of ours once said, "it's time for a new hero."

Making a game that carries forth the stories that came before it while still being a starting point for someone brand-new can be tough—deep lore can seem daunting to new players—but it's also an exciting challenge! The development process is iterative and dynamic. Ideas get concepted, tested, thrown out, brought back, and changed constantly during early stages, all in the pursuit of getting things just right. And it's very collaborative, too! Everyone helps each other to build something we hope will excite you.

So, let's talk about that.