Hits: 1040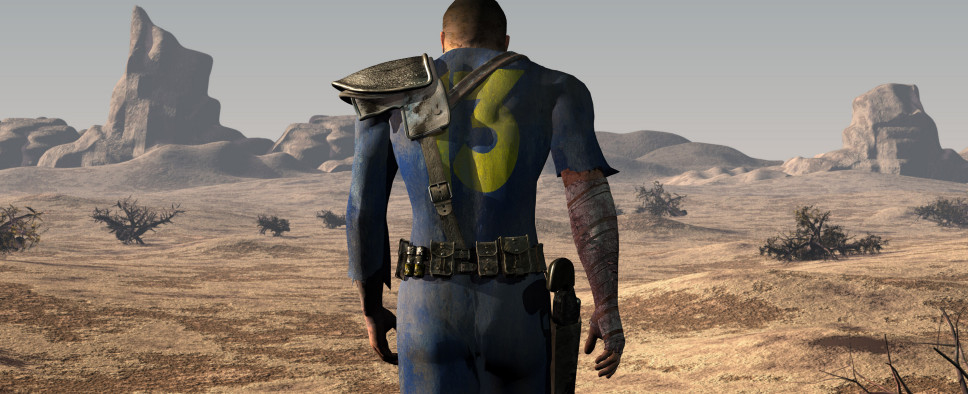 Earlier this year, we learned that Jonathan Nolan's Fallout TV series was an actual thing that was happening and not just a deal that was signed to then never see the light of day. With that being the case, there's now this Deadline article that names Walton Goggins, a character actor you may know from a lot of stuff, including his standout performance as Boyd Crowder in Justified, as the series' lead.
Here's more on that:
Details about Goggins' character are not revealed but he is believed to be playing a Ghoul. In Fallout, ghouls are mutated humans who experienced prolong radiation exposure amid the Great War.

Fallout, the TV series, is from Amazon Studios and Kilter Films in association with Bethesda Game Studios and Bethesda Softworks, with executive producers Nolan, Joy and Athena Wickham for Kilter Films; Todd Howard for Bethesda Game Studios' and James Altman for Bethesda Softworks.
And seeing how adapting video games for the small screen is apparently a thing now, this here article lets us know that thanks to Amazon, ZA/UM Studio's Disco Elysium may soon be getting its TV show as well. An excerpt:
The streamer has struck a deal with Dmitri M. Johnson's dj2 Entertainment, which co-produced the Sonic film and is involved in the sequel. Under the pact, dj2 Entertainment, which specializes in bringing video game titles to screen, will create and produce content that will exclusively stream on Prime Video, including TV adaptations of gaming IP.

The deal comes shortly after dj2 struck a deal with Josef Fares' Hazelight Studios to bring Game Of The Year winner It Takes Two to TV and film. Beyond the charming 2021 two-player game, dj2 also seeks to adapt Life Is Strange, Disco Elysium and more for television and film.