Hits: 764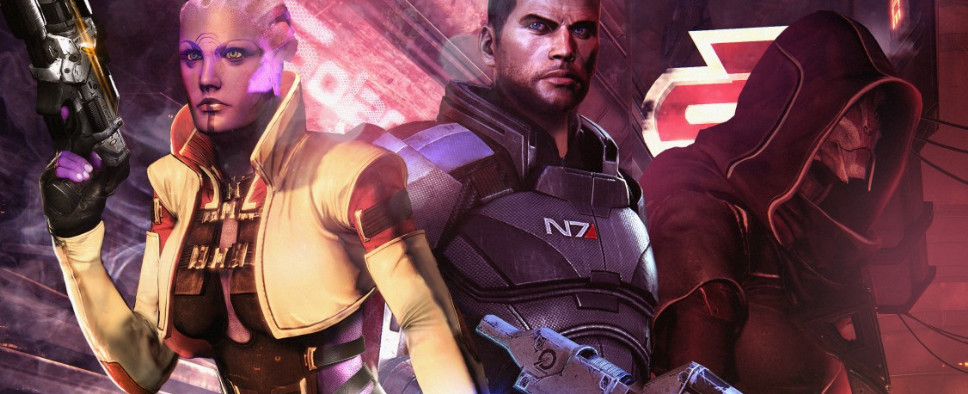 Earlier this year, BioWare's Mass Effect Trilogy was re-released as the Legendary Edition, and before that, we got a quick teaser letting us know that the Mass Effect universe still has some stories left in it. And this brings us to this year's N7 Day celebrating all things Mass Effect.
We're treated to a few paragraphs of reminiscence, a Legendary Edition infographic, and a number of links to various promotional events. Beyond that, the official Mass Effect Twitter account brings us this Geth-looking picture:
A few paragraphs from the big N7 Day article:
AND A DAY FOR LOOKING FORWARD

N7 Day has also often been a chance to talk about the future, both for Mass Effect and for the games industry as a whole. This year, looking forward is even more valuable, as we celebrate another N7 Day during a global pandemic that impacts pretty much everything about the industry and the people in it.

"I can't wait to answer fans' questions in person!" Mac says. "Whether it's panels, or signings, or BioWare Base…it's always fun to just be in the room with the fans and let them ask whatever they want."

"Meeting franchise fans is always cool," agrees Mike, "and it's good to see how the games have impacted people's lives. Personally though, I miss the cosplay. I remember at San Diego Comic Con a number of years back, how many groups of Mass Effect cosplayers there were. I want to see that continue. And hopefully, we can create new characters that everyone will love and continue the tradition."

We are, of course, hard at work on the next adventure in the Mass Effect universe. Until then, please accept our most humble thanks to you for accompanying us on this journey. We know we couldn't do it without you — on N7 Day, or any other day.