Hits: 1366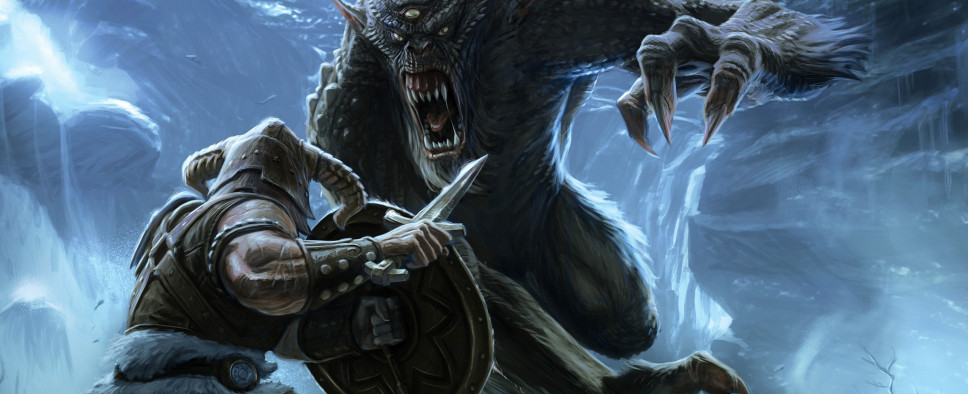 The Anniversary Edition of Bethesda's The Elder Scrolls V: Skyrim is scheduled to go live on November 11, 2021. Which means now's a good time to check out the official FAQ that helps us understand what the Anniversary Edition is, its pricing specifics, and more. Here it is:
November 11 marks 10 years since the release of The Elder Scrolls V: Skyrim and we're celebrating with the Skyrim Anniversary Edition – the most comprehensive edition of the game released yet! Curious to learn more about the Anniversary Edition? Check out our FAQ below:

What is the Skyrim Anniversary Edition?

The Skyrim Anniversary Edition bundles together Skyrim Special Edition with every piece of Creation Club content released at the time of the Anniversary Edition's launch, including additional quests, armor and gameplay modes. Get a first look at some of the content included in our article here.

Players who already own Skyrim Special Edition may choose to purchase just the Anniversary Upgrade, which includes all the Creation Club creation content mentioned above in one convenient, high-value bundle.

What is the price of the Skyrim Anniversary Edition and the Anniversary Upgrade?

The MSRP for the Skyrim Anniversary Edition on digital storefronts will be USD $49.99/EUR €54.99/GBP £47.99/AUD $79.95/RUB 3399 at launch.
If you already own Skyrim Special Edition, the MSRP for the Anniversary Upgrade on digital storefronts will be USD $19.99/EUR €19.99/GBP £15.99/AUD $29.95/RUB 1429 at launch.

Prices and availability may differ by region or platform. Check your local retailer for your local price.

Will there be a physical version of the Anniversary Edition?

Yes, there will be physical copies of the Anniversary Edition available for PlayStation 4 and Xbox One systems. Please note that while the physical edition contains a game disc, internet access is required to redeem and download the Creation Club content included in the Anniversary Edition.

Prices and availability for physical copies may vary, check your local retailer for details.

Is Skyrim getting a next-gen upgrade?

Yes! Owners of Skyrim Special Edition or the Anniversary Edition on PlayStation 5 and Xbox Series X|S will receive a next-generation upgrade for the game. The upgrade will be free and optimize the game with enhanced graphics, faster loading times and more.

Will my achievements/trophies carry over?

Any achievement/trophy progress earned playing on Skyrim Special Edition will carry over to the Anniversary Edition, EXCEPT when upgrading the PlayStation 4 version of the game to the PlayStation 5 version.