Hits: 2511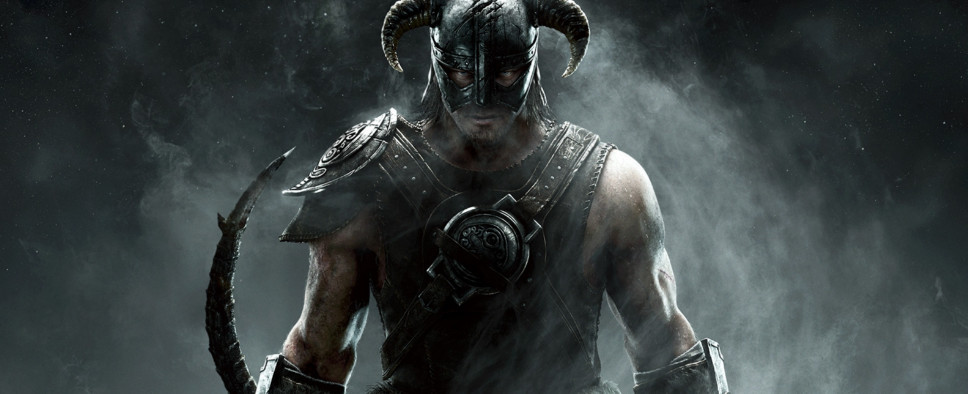 On November 11, 2021, a decade will have passed since the original release of Bethesda's award-winning open world RPG The Elder Scrolls V: Skyrim. And when that day comes, you'll be able to celebrate the impressive milestone by participating in a number of events and activities including a fan-art contest and a special musical event.
You'll also be able to purchase a special anniversary edition of the game infusing vanilla Skyrim with a whole bunch of premium Creation Club content. You'll find all the necessary details below, but first, here's a developer retrospective focusing on the game's opening:
From epic battles with mighty Dragons across Tamriel's snowy peaks to countless numbers of pilfered cheese wheels, one common element defines the Skyrim experience: you!

That's why this fall, we're celebrating Skyrim's 10th anniversary by focusing on the players who made Skyrim theirs. From displaying your artwork to a special concert performance, you don't want to miss it!

BECOME PART OF THE CELEBRATION WITH THE SKYRIM MUSEUM

The Skyrim community has made a name for itself with the passion and creativity they bring, from incredible fan art to bringing characters to life through cosplay. The Skyrim Museum is where we pay tribute to these amazing works, submitted directly from you, the fans!

Have your own masterpiece you want to share? Join the festivities and submit your own creation today!

SAVE THE DATE FOR SKYRIM IN CONCERT

Experience a once-in-a-lifetime musical event as the London Symphony Orchestra and London Voices Choir takes us through the sounds of Skyrim at the historical Alexandra Palace Theatre. Tune in November 11 at 2PM EST on the official Bethesda YouTube or Twitch channel and take in a tribute to the many anthems, ambient soundscapes and memorable tunes of Skyrim as we celebrate those who've made the game what it is today: the players.

FREE CREATION CLUB CONTENT, NEXT-GEN ENHANCEMENTS & THE ELDER SCROLLS V: SKYRIM ANNIVERSARY EDITION

Finally, we have some exciting announcements for the game itself. Current and future owners of The Elder Scrolls V: Skyrim Special Edition on any platform including Xbox Game Pass Subscribers will receive access to three free pieces of Creation Club content: Fishing, Survival Mode and even new quests with Saints and Seducers. Additionally, Skyrim Special Edition owners on PlayStation 5 and Xbox Series X | S, as well as Xbox Game Pass subscribers on Xbox Series X|S will receive a free upgrade to an enhanced version on November 11 for their respective PlayStation 5 and Xbox Series X | S systems!

We're also excited to announce the most definitive version of Skyrim to date: The Elder Scrolls V: Skyrim Anniversary Edition. In addition to the three free Creation Club items mentioned above, this version contains the full game plus all three expansions and over 500 pieces of unique content from Creation Club, including pre-existing and new quests, dungeons, bosses, weapons, spells and more!

Existing owners of The Elder Scrolls V: Skyrim Special Edition and Xbox Game Pass subscribers will also receive the option to purchase an Anniversary Edition upgrade for their Special Edition version of the game to gain access to all the additional content found in the Anniversary Edition.

After ten years, we can say with certainty that Skyrim's fans are what make the game shine and its anniversary worth celebrating. This coming November, we can't wait to revisit a modern classic and share the festivities with you, so don't miss out!
Beyond that, you may be interested in this article that lets us in on how Skyrim's dragon language was created. Here's an excerpt:
At the time of Skyrim's development, Pagliarulo was a Senior Designer primarily responsible for the Dark Brotherhood questline, writing dialogue for the game's guards and doing initial designs for most of the major cities. Given the game's focus on Dragons, however, Pagliarulo soon had another major responsibility: creating their language.

"The thing about the Dragon language is that it isn't just a language. It is, first and foremost, a gameplay device for using the shouts," says Pagliarulo. Incidentally, the idea for turning the Dragon's words into powerful abilities came from an unlikely source: David Lynch's 1984 film adaptation of Dune.

"In that movie, there's a pretty significant change to the book, in that the 'Weirding Way' fighting style utilizes something called a Weirding Module that essentially weaponizes sound," explains Pagliarulo. "It's the way that sound is utilized – including the pattern of inhaling and exhaling – that directly influenced the way the Dragon shouts function.

Now, this creates a challenge unique to a developer creating a game with a rich setting: this fictional language doesn't just tell a story but also must serve a function in the game's world. Thankfully, Skyrim's draconic shouts work as both a game mechanic and a believable language spoken by the Dragons.

"There's a pattern to the language players may not realize," Pagliarulo says. "For example, every shout is made up of one to three single-syllable words. Each word also functions differently depending on how many total words are present. If you just have 'Fus,' it's exhaled strongly, indicating the forceful nature of the command. But if you have two or more words, 'Fus' is actually inhaled, as it serves to modify the second and third words, which are forcefully exhaled. That was very important to the language when used as shouts – it had to feel forceful. The same kind of force a dragon would use when spitting fire."