Hits: 564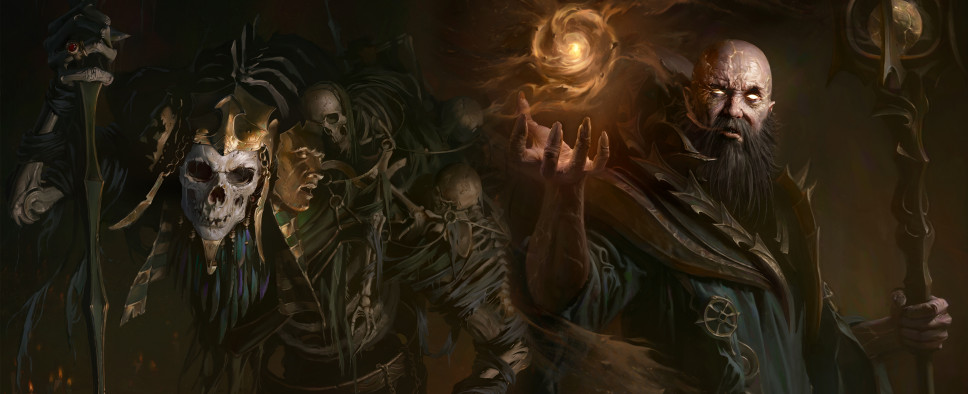 Not that long ago, Blizzard Entertainment ran a technical alpha for their mobile action-RPG Diablo: Immortal that managed to exceed quite a bit of expectations. And as a result, this BlizzCon brings us a detailed deep dive video that goes over the alpha's reception and shares some fresh information regarding the game's numerous systems. Check it out:
In 2018 an all-new mobile massively multiplayer online action–role-playing game for iOS and Android was revealed, Diablo Immortal. Back then and still to this day, we are thrilled to be bringing the world of Sanctuary to players fingertips, giving them access to a deep and authentic Diablo experience wherever they go. Diablo Immortal will be bridging the gap between Diablo II and Diablo III, plunging adventurers against ancient evils, and immersing them in untold stories. Whether you're new to Diablo or a veteran of the eternal struggle against the demons of Hell, you should expect classically fast-paced, visceral gameplay from Diablo Immortal.

Today we'd like to take this prime opportunity to explore new details, learnings, and impressions from the Diablo Immortal Technical Alpha. We invite you to join Bluddshed, one of Diablo III's most prominent creators and host of the Bludd Heart Podcast, as he discusses his experiences and asks questions with Wyatt Cheng (Lead Designer) and Caleb Arseneaux (Lead Game Producer). Topics of this Deep Dive Panel discussion include:

First Impressions: The panelists favorite classes and impressions on Diablo Immortal.
Skill Systems: Explore the developers approach designing skills and how they balanced the new vs. the old with that approach.
Variety of Progression: Beyond Greater Rifts, learn more about the variety of activities what Diablo Immortal offers adventurers.
Variety of Zone Events: Player vs. Player in Bilefen and other Zone Events explained.
Paragon System: Exploring the Paragon System and how it captures the best elements of the past while providing a fresh experience for the future. An in-depth discussion on the design philosophy around Paragon System Trees.
Exploring the Past: The Caverns of Time and how that World of Warcraft experience inspired storytelling in Diablo Immortal.
Westmarch: The implementation of this capital city and the importance of a immersive player hub.
The Social Element: The developers explain why they want partying up with players in Diablo Immortal to be encouraged and rewarded.
Observing the Community: Wyatt and Caleb share the main feedback and takeaways they gathered from the Diablo Immortal Technical Alpha.
...and much more!