Hits: 724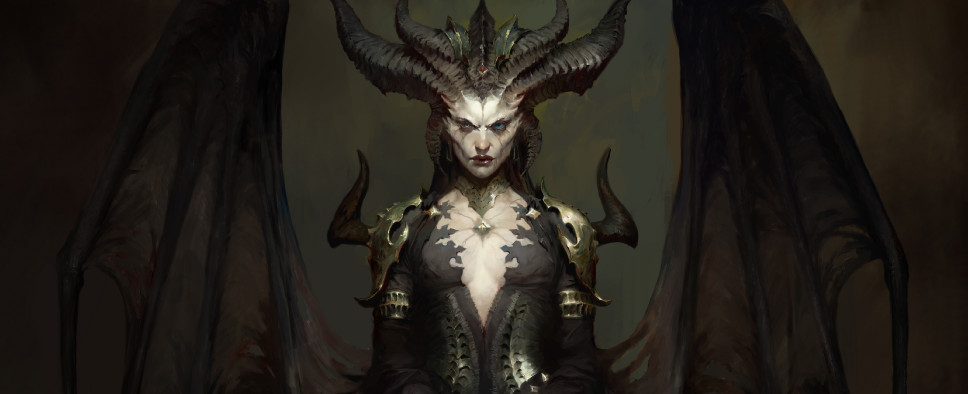 This year's BlizzCon brings us a new trailer for Diablo IV revealing the game's fourth playable class - the Rogue. Filling in for the Amazon but with dual blades instead of a javelin, Diablo IV's Rogues will offer great versatility, as well as some Assassin and Demon Hunter tricks. Here's a Rogue in action:
And if you'd like to learn more about this upcoming entry in the Diablo series, you might wat to watch this deep dive video where the game's developers discuss its mounts, camps, vertical movement, PvP, and more. Have a look:
Some additional information:
Back in 2019, we were ecstatic to announce the fourth incarnation of the beloved Diablo series—Diablo IV. Today, as we celebrate the past of this beloved franchise with the announcement of Diablo II: Resurrected, we must also look ahead and seek what fate has in store for us in the next chapter of the Eternal Conflict!

Players will return to the harsh, dark, and unforgiving world of Sanctuary. Set many years after the events of Diablo III, Diablo IV will plunge adventurers into the fray with endless demons to slaughter. A great evil has resurged, and her return will throw the realm into hopeless calamity. This staggering reimagining in Diablo IV combines all the hallmarks of the iconic ARPG series—fierce combat, deep customization through talents, skill points, runes, and the hunt for Legendary loot.

As today marks the first day of BlizzConline on Blizzard's 30th anniversary, there isn't a more appropriate time to shine a light on a mysterious figure who has been lurking in the shadows. In case you missed the BlizzConline Opening Ceremony, we're proud to welcome the latest hero to join the party at the campfire—the Rogue.

The Barbarian embodies brute strength, the Sorceress arcane knowledge, the Druid ferocious savagery, and now the Rogue has arrived to lay waste to the forces of Hell through unparalleled versatility. Rogue players can choose from a variety of ways to stab, shoot, and trap their enemies and can enhance their combat through poisons, shadow magic, and specialized techniques. This class is not just for fans of the original Rogue—Assassin and Demon Hunter players will notice some of our favorite tricks of the trade have come back as well.

Now we invite you to join Luis Barriga (Game Director), John Mueller (Art Director), Joe Piepiora (Lead Systems Designer), and Careena Kingdom (Lead Animator) in the Diablo IV Deep Dive below, as they share new details on in-game systems, including:

The Rogue: Who is this shadowy character? What is the class specialization? How does the Rogue's incredible mobility impact gameplay?
Mounts: How will mounts be the new vessel of exploring Sanctuary? How will mounts be acquired? What will mount customization entail? How does mount combat feel?
Camps: What are camps and how do they function in the open world? Why should camps be claimed by adventurers? How does the state of camps affect the world around the players?
Vertical Movement: How will more movement options unlock more navigation of the world?
Player vs. Player: How does PvP work in Diablo IV? What are the Shards of Hatred? What can the purified currency purchase?
...and much more!

We encourage you to Bookmark this blog, as Executive Producer Rod Fergusson and Game Director Luis Barriga will be addressing burning questions from the community later today! Come back tomorrow to see their answers and tune in to Twitch.tv/Blizzard to learn about more exciting things coming to Diablo fans!

For this storied franchise, Diablo IV marks a return to darkness. We can't wait to share more developments with you on the progress of this game over the coming months. To learn more, keep an eye on the official Diablo IV website for Quarterly Updates and follow us on Twitter!