Hits: 1193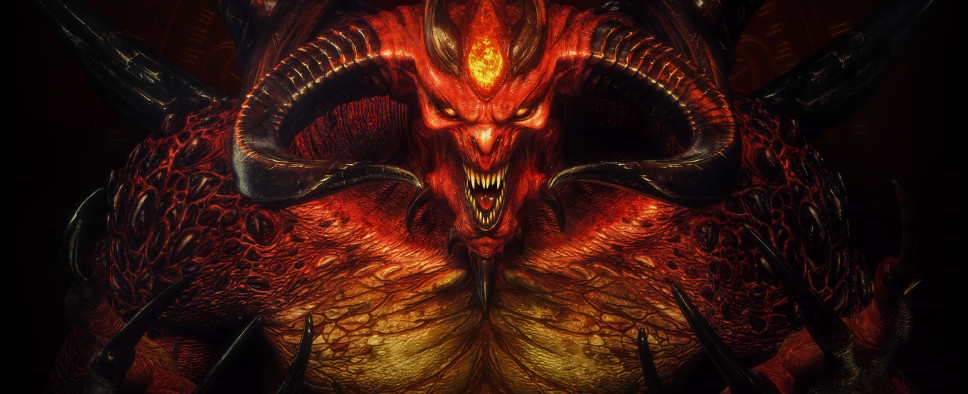 Proving the earlier rumors true, Blizzard Entertainment announced Diablo II: Resurrected during this year's BlizzCon. Developed by Vicarious Visions, this remaster will be launching later this year for PC, PlayStation, Xbox, and Nintendo Switch. And already, you can sign up to participate in the game's technical alpha.
Positioned as an authentic recreation of the original game, the remaster will offer an optional overhaul of its visuals and introduce a host of quality of life and optimization improvements, like a built-in shared stash or the ability to compare items on the fly.
Here's the official announcement trailer:
And a roundtable panel sharing a bunch of extra details:
Here's more on that:
Diablo II: Resurrected Deep Dive Panel

Prepare to relive the epic adventure that defined the action RPG genre for decades. Today at BlizzConline, Blizzard Entertainment announced Diablo II: Resurrected, a meticulous remaster of the timeless classic Diablo II and its expansion Diablo II: Lord of Destruction.

Remastered from the ground up by the talented team(s) at Vicarious Visions and Blizzard Entertainment, Diablo II: Resurrected will reintroduce the awe of the unforgettable world of Sanctuary and its demonic hosts to a new generation of gamers while allowing longtime fans to revisit the beloved masterpiece with improved audio/visual fidelity and performance.

We surprised MrLlamaSC, renowned Diablo II speedrunner and former StarCraft II professional caster, with the reveal trailer a little while back. His reaction galvanizes our excitement to share more with you today. Tune into the Diablo II: Resurrected Deep Dive below, as MrLlamaSC chats with Andre Abrahamiam (Game Designer, Blizzard), Rob Gallerani (Principal Designer, Vicarious Visions), and Chris Amaral (Lead Artist, Blizzard) on their journey to honor this fan favorite's legacy.

Join us around the campfire as our panel host and developers explore the following questions:

Protecting the Authenticity: How did developers improve the visuals and audio of Diablo II while preserving the nostalgic feel of the original?
Forming a Party: How has the relationship with Vicarious Visions—now part of the Blizzard family— helped mold a greater Diablo II experience in the upcoming remaster?
Evolving the Classic: How did the developers level-up and remodel the characters, items, icons, and other visual elements of Diablo II?
Respecting the History: What insights or materials did the artists and designers reference to inspire development when recreating aspects of the setting?
Remembering the Legacy: What is the Legacy Toggle feature?
Same but Different: What are the quality-of-life and optimization changes that will be implemented into Diablo II: Resurrected?
...and much more!

Evil Has Survived. To relive Diablo II unlike ever before, opt in for the chance to be in the upcoming Diablo II: Resurrected PC Technical Alpha and possible future tests.

We encourage you to Bookmark this blog, as Executive Producer Rod Fergusson and Principal Designer Rob Gallerani will be addressing burning questions from the community later today! Come back tomorrow to see their answers and tune in to Twitch.tv/Blizzard to learn about more exciting things coming to Diablo fans!

Diablo II: Resurrected has been a labor of love, developed by passionate fans that experienced this world of Sanctuary more than 20 years ago. We hope the community is as excited as we are for what is to come because we cannot wait to share more!