Hits: 471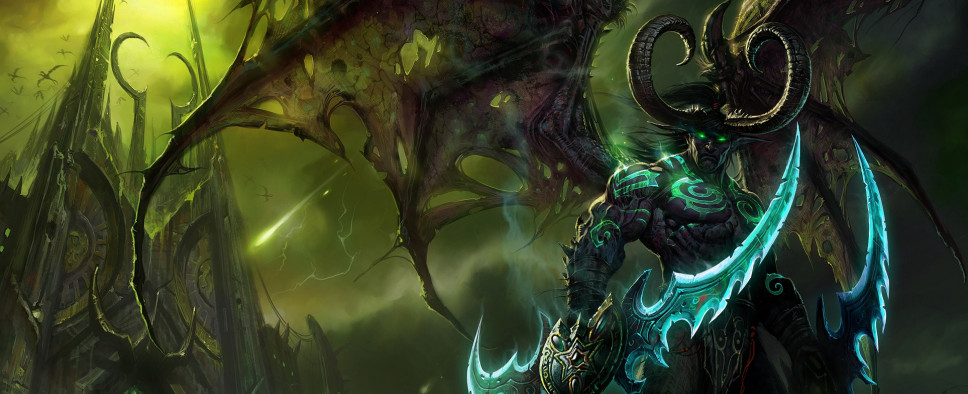 To this day, The Burning Crusade is fondly remembered as one of the best World of Warcraft expansions. And if you'd like to relive the glory days of exploring Hellfire Peninsula for the first time, you will soon be able to thanks to the upcoming World of Warcraft Classic: The Burning Crusade expansion set to launch later this year.
Check out this announcement trailer:
And this deep dive video:
The link above has plenty of information about this Classic expansion, the challenges of making it happen, its content phases, faction balance, and more. Here's an excerpt:
BRINGING BURNING CRUSADE CLASSIC TO LIFE

Much like WoW Classic, we faced a lot of challenges in bringing Burning Crusade 13 years forward to today. One of these challenges was translating all of the expansion data—the content, the gameplay rules, how enemies behave, and so on—into the modern code, with all of the under-the-hood technical improvements, performance enhancements, and bug fixes we've made over the years.

To do this, we need to convert over 750,000 rows of data from the format we used around 2007 to the format we use today. Thankfully, we have dedicated and talented engineers who can utilize scripts that help make these conversions go a bit easier—but that doesn't mean that we can solely rely on those automated conversions. Running the old client, we look at how things actually worked in the original Burning Crusade and compare it against the conversion in Burning Crusade Classic to verify it's all working as intended.

We also wanted to make sure that as we made these conversions, we retained any bug fixes that we had made previously so to provide a cohesive experience between WoW Classic and Burning Crusade Classic.

We spend a lot of time looking at the old reference code to make sure we get things right and bug fixes are retained. Because it's been 13 years since the launch of Burning Crusade, we also have to take the time to make sure that what we remember matches up with how things really were. It's easy for time to change perceptions and what we might have thought of as a bug, might actually be how it played originally in Burning Crusade. Having a reliable resource to check makes a big difference.

Our modern code also provides additional stability for the client. Servers used to be much more siloed, but now have the ability to harness the benefits of cloud infrastructure. This allows us to avoid issues like "instance not found" errors when players are trying to access things like dungeons or raids.

Sometimes bringing this data over results in unintended consequences. When doing early tests, we found things like the blood elf male missing his clothes, despite the client believing he had some on. We soon figured out that textures weren't assigned properly, even though the geometry from his clothes was still apparent.

With the Draenei, they initially appeared that they were too tall on the character creation screen—but the real problem was that Draenei were being shown in the Dun Morogh character creation screen, which has a camera height appropriate for dwarves and gnomes.

We also ended up with water showing up in Hellfire Peninsula where no water was meant to be. Outland doesn't have oceans like Azeroth does, but this was something we were able to address.

SOME CHANGES AHEAD

Our guiding principle in WoW Classic was to keep the game as true to the original as we could. With Burning Crusade Classic, we still want to make sure we're providing an experience true to the Burning Crusade, maintaining the essential elements of the expansion that players expect. We also have some changes that we are making to maintain good experiences for players when they arrive in Outland.

With WoW Classic, we purposefully recreated the "spell batching" behavior from the original game. Though it was largely a relic of old technology, the idea of having this again in WoW Classic was popular with players, and seemed like something we should include in the name of authenticity. However, there is an inherent issue with spell-batching creating latency for players. We'd end up with players reporting bugs with spells and abilities like Blink or Pyroblast not working properly when it was actually a result of latency causing those abilities not to cast as expected. For Burning Crusade Classic, it's being removed to improve that overall experience.

The raiding community is also more experienced now, and we want to provide the challenges players expect when stepping back into their favorite raids. To do this, we want to provide more challenging versions of the bosses in dungeons and raids by removing the changes that were made to them later in the expansion cycle. However, there are some changes we are likely to keep when original boss designs proved far more frustrating than challenging. As an example: M'uru initially had a lot of spell pushback, which was causing players to exclude spellcasters from their groups. We fixed this issue pretty quickly, and it's something we'll still include as a change when this boss becomes available in Sunwell Plateau—but the decrease to his health will likely revert to its original state. Players have asked to engage with the initial versions of bosses so they can see if the benefit of experience allows them to defeat bosses they previously struggled with, and we want to provide them with that opportunity.
There's also this article that discusses the upcoming changes to WoW Classic's characters and realms.