Hits: 310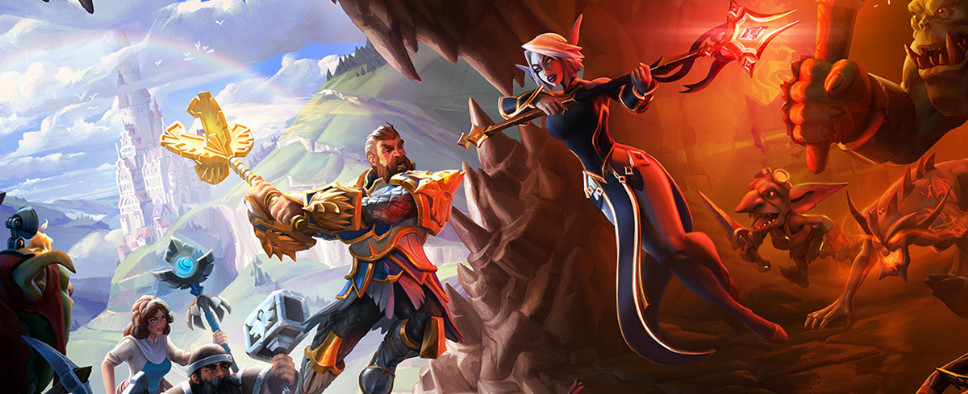 If you're in the mood for some colorful and quirky dungeon sim action, you should check out Kalypso Media and Realmforge Studios' Dungeons III: Complete Collection. This new release is available for purchase on PC, PlayStation 4 and Xbox One, offering the complete Dungeons III experience that includes 6 pieces of DLC, 1 add-on, and 19 free content updates.
Here's the official launch trailer:
And some additional information:
Publisher Kalypso Media and in-house developer Realmforge Studios today announced that quirky dungeon management sim Dungeons 3 - Complete Collection is available now on Windows, Mac, Linux, PlayStation 4 and Xbox One.

The Complete Collection is the definitive Dungeons 3 experience and includes the base game (including its numerous free content updates) and Dungeons 3's seven DLCs: Once Upon a Time, Evil of the Caribbean, Lord of the Kings, Clash of Gods, An Unexpected DLC, Famous Last Words and A Multitude of Maps.

The collection also includes the game's fan-favourite sardonic narrator, and cooperative multiplayer mode, allowing two players to team up and take on challenges together as the Absolute Evil. Kalypso has released a new trailer and infographic celebrating the dungeon sim's achievements and legacy.

[...]

Information:

Dungeons 3 - Complete Collection is the ultimate edition of the latest instalment in the popular Dungeons series of strategy games. Build and manage your own dungeon as an evil Dungeon Lord, recruit new monsters and place cunning traps for unsuspecting adventurers. At the same time, dare to conquer the vast overworld in a comprehensive story campaign. Enjoy a near-endless amount of content across single player, multiplayer and skirmish modes with this collection, spanning the base game, several free content updates and seven DLCs!

Features:

Experience the critically acclaimed dungeon management sim in all of its glory, including the underworld dungeon management sim and overworld real-time strategy game
Experience seven DLCs including: 'Once Upon a Time', 'Evil of the Caribbean', 'Lord of the Kings', 'Clash of Gods', 'An Unexpected DLC', 'Famous Last Words' and 'A Multitude of Maps' as well as several free content updates
50+ missions, a brand-new co-op mode for two players, competitive multiplayer, more rooms, monsters, and unique abilities
The fan-favourite narrator is back to continue the Dungeons 3 legacy!