Hits: 755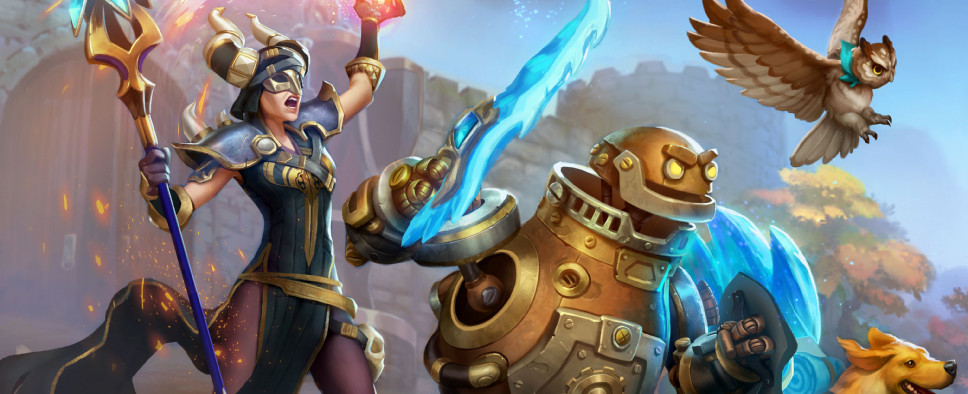 Torchlight III's latest early access build expands the game with a new act set within the dwarven Echonok Mountains. It also unlocks the Contract system, revamps the Lifebound mechanic, and introduces so many assorted changes and improvements that the announcement article had to be split into two (Part 1, Part 2).
Here's a quick overview of the big new features to get you started:
Hello Torchlight adventurers!

Act 3 is finally here and adventurers will now be able to wander the abandoned Dwarven structures that still remain locked away in the Echonok Mountains. Contracts and Fame are now available and players will be able to begin collecting all the unlockable loot by earning Fame through quest completion and defeating challenging enemies.

Echonok Mountains

The dusty halls of the industrious dwarves echo with the shrieks of the voltura and clank of the automatons. This abandoned ruin is where the final act of Torchlight 3 takes place. Long-abandoned machinery and watchful clockwork creations are being looted by the avian voltura, who are allied with Mother and the netherim. Blast, break, crush and crash your way through monsters, traps, champions, and bosses as you complete the Torchlight 3 storyline.

"When we started building Echonok Mountains, we wanted two contrasting epic settings: vertiginous mountaintop vistas and classic dungeon crawls," Senior Game Designer Shawn Stone explains, "perhaps compensating for their reduced stature, the dwarves tended to build their mountain halls at a towering, epic scale." Contrasting with that careful craftsmanship are the ramshackled shanties that the voltura have hacked together atop the dwarven ruins, like metal nests among a dwarven necropolis. We built a variety of dwarven machinery in the environment to bring the setting to life and give the monsters plenty of locations from which they can emerge. The story climaxes in a satisfying boss fight that evokes some of the best things about Torchlight. We can't wait for you to visit.

Contracts

Contracts are a way for players to gain and grind loot through the collection of Fame. Defeating challenging monsters of varying types as well as some quests will earn you Fame. With three (Adventurer, Craftsman, and Homesteader) full Contracts worth of loot, including pets, resources, recipes, fort decorations, extra character slots, stash tabs, and more, players will have loads more content to earn and collect.