Hits: 424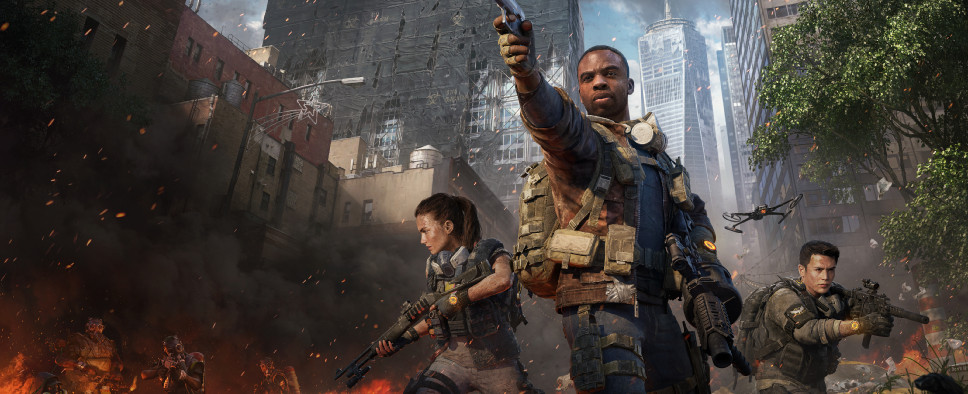 Ubisoft's co-operative third-person action-RPG Tom Clancy's The Division was originally set in New York, then its sequel moved the action to Washington D.C. But if you're someone who still prefers the Big Apple, you'll be pleased to learn that on March 3, 2020, Tom Clancy's The Division 2 will be getting its Warlords of New York expansion that will allow you to explore Manhattan as you face new challenges and scour the place for new loot.
Here's the official cinematic trailer:
And a gameplay preview:
If you're interested, you can find some additional information here, and here's a quick overview:
NEW STORY & THREATS

Face new threats and an old enemy: Aaron Keener, a former Division Agent turned rogue from the first The Division game. Armed with a new strain of the virus that crippled the world, Keener has taken control of Lower Manhattan with the help of his close guard of dangerous Rogue Agents. The only way to stop a city-wide bio-attack is to stop Keener. Agent, the hunt is on!

NEW OPEN WORLD

Jump right into a transformed New York! Completely altered by a devastating hurricane, explore the Open World of Lower Manhattan composed of 4 new playable areas: Two Bridges, Civic Center, Battery Park and Financial District. Embark on an epic manhunt across New York to stop your nemesis!

NEW TACTICAL OPTIONS

Discover 4 new skills, exclusive exotics, gear sets and more. This includes an increase of level cap to level 40 and a new infinite progression system, making the game more rewarding than ever. Lastly, get the option to immediately create a level 30 character, so Agents can easily begin playing this new campaign. Purchase Warlords of New York before April 3 for a level 40 weapon and outfit.