Hits: 436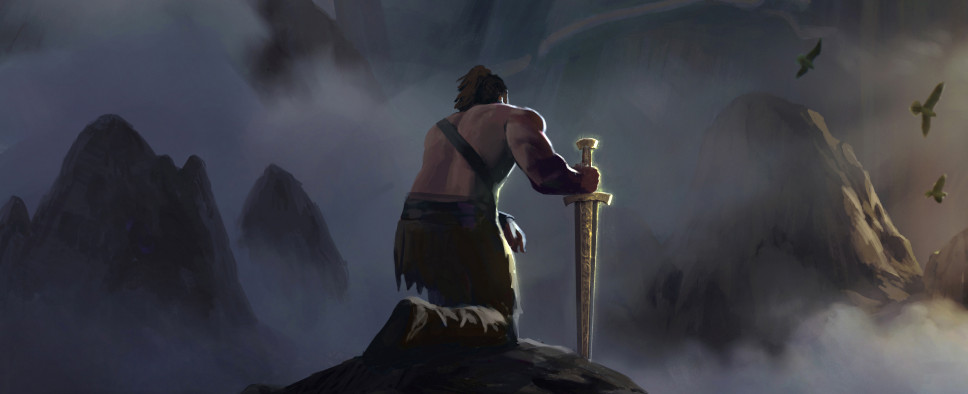 Human Head Studios-developed viking-themed action-RPG Rune II launched on the Epic Games store back in November of 2019. As soon as that happened, Human Head Studios closed up shop and reformed as Bethesda-owned Roundhouse Studios. This put the game's publishers, Ragnarok Game LLC, in a fairly precarious position, seeing how they got stuck with supporting an online game with no access to its source code.
Thankfully, according to this recent post on the game's forums, the publishers are now in possession of a hard drive containing all the required assets, which allows them to start working on the first major patch for Rune II. And while this is a good start, Ragnarok Game LLC will still be seeking compensation from whatever remains of Human Head, according to this GamesIndustry.biz article. A bit on that:
Even if the source code and assets are complete, this might not resolve all of the complaints around the game. Last month, Ragnarok filed a $100 million lawsuit against Human Head and three of its co-founders, accusing them of fraud, breach of contract, and unfair business practices, among other things. A Ragnarok representative told us the company's "top priority is to support Rune II and evaluate whether all of Ragnarok's property has been returned," adding that, "Nothing has been resolved on the legal front."
And here's the original forum post:
Hi everyone. I have tremendous news to share today.

Late last week, we received a hard drive containing the RUNE II assets and source code. We have brought on engineers to check the thoroughness of materials and ensure the hard drive has all RUNE II files.

Currently we have set up a build, test, and staging environment. Once we have confirmed that we are able to make a complete build of the current version of RUNE II (.12L), we are going to begin working on a patch to address the top critical issues, bugs, and optimizations that we have seen reported over the last month and a half. As always, thanks for sticking with us and being fans of RUNE II.

Happy Holidays from myself and the team!