Hits: 694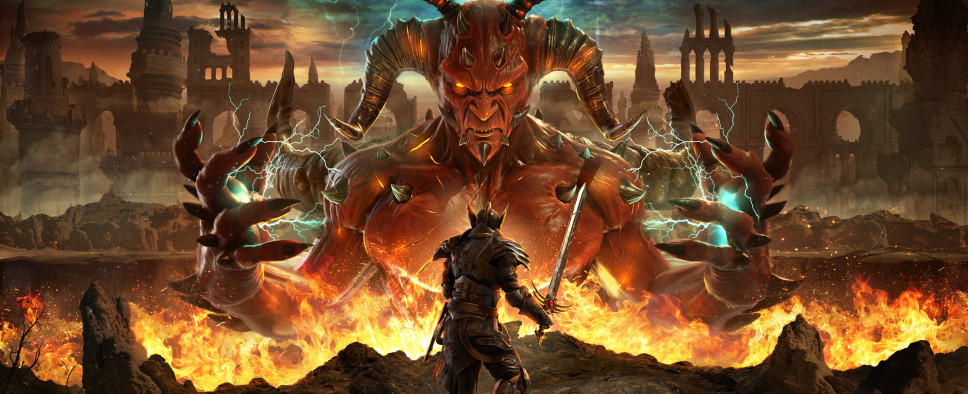 If an isometric action-RPG with a combat system inspired by Dark Souls and some Chris Avellone writing on top of that sounds like something you might enjoy, then you should probably have Alaloth: Champions of the Four Kingdoms on your radar. During this year's E3 we had an opportunity to watch a story trailer for the game, and now we can also read this WCCFTech interview with Giulia Zamboni, the game's producer. An excerpt:
What inspired the lore and the world of Alaloth? From playing the intro of the game, I noticed several races, personality types, factions…

So the game was first thought of by Alberto Belli, he is one of the founders of the studio. He is a very experienced guy because he has been in the gaming industry almost 20 years now. He started from the press and then he was able to take on many, many different roles in the industry. So, how a publisher works, how distribution works, how development works. So that helps a lot to decide which features would be the good ones to put in the game to have a hopefully successful game. The very, very first idea came from Alberto. He is a super fan of D&D and lots of RPG stuff. And that's why he decided to create this world. People who are 30 to 40 years old are likely to enjoy this because it's something that can make people remember their D&D sessions with friends. And then Chris came in, and he created all the story so now we have something like 3,000 years of history before the very start of the game. So it's really a new world.

I can see you've got a lot planned for Alaloth. How expansive can we expect the world to become? In this demo, I can already see a fairly large world map…

Well, the Alaloth demo that you tried here only had the human kingdom playable. The map will be pretty huge. We have four different kingdoms, so one for each race. So we have dwarves, humans, orcs, and elves, very classic fantasy stuff. Each Kingdom has seven different cities and seven different fighting areas of different sizes. So, two are very small, two medium, two big, and a special one that will be unlocked depending on the reputation you are able to achieve in your kingdom. Everything also has three different points of interest. So, very beautiful environments, where you're not supposed to fight, but encounter and meet someone, or collect something. And the cool thing is that all of these points of interest have been built around the real places, very cool places. On the map, we have very different kinds of territories. So, mountains, forests, and depending on that you will be able to move at a different speed, you will have mounts that will help your movement. So the map will be pretty huge and will change depending on the way you choose to play the game. Because as we always said, Alaloth is something in between a very classic RPG, and an action RPG. So if you decided to just go exploring and see everything, every place, meet every character, it will be a game that could easily take, I don't know, 80, 90, maybe 100 hours of gameplay. If you, on the other hand, choose to go straight to the fight kill enemies and arrive at the final boss, it will probably last, I don't know, something like 15, 20, 25 hours in the end. The map is pretty huge, but of course, this is not an AAA project. So yeah, we don't have a map like The Elder Scrolls, but we are trying our best.