Hits: 1360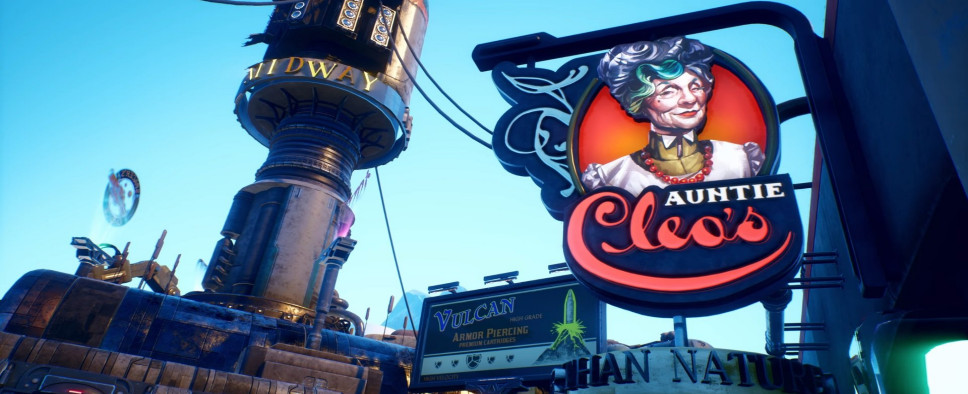 If you're looking for some upcoming RPGs to put on your radar, then you should direct your attention to this WCCFTech article that lists a number of high-profile roleplaying games that should be launching sometime this year. Here are a few examples:
Let's face it, the confirmed list of roleplaying games coming in 2019 isn't the most exciting we've had to write in recent years. That's mostly because heavyweights like Cyberpunk 2077 and Mount & Blade II: Bannerlord don't have any solid release windows yet, which formally disqualifies them for the purposes of this list. Of course, if one or both of them unexpectedly turned up this year, the outlook for roleplaying games fans in 2019 would dramatically improve. Even without those titles, though, there are still a great number of adventures to get lost in, from methodical turn-based tactical RPGs to fast-paced action adventure types.

[...]

The Outer Worlds

Seeing Obsidian Entertainment come back into the limelight is fantastic news for any roleplaying games fan. Pillars of Eternity has been receiving rave reviews, but what about those that want something a bit more actiony? The Outer Worlds looks like it's the updated take on Fallout: New Vegas fans have been asking for for years, without the obvious Nuka-Cola corporate branding, and that makes it arguably the top title in many RPG lists for 2019. Chris Avellone might not be attached to writing the project, but Kathryn Starks already has a pedigree for penning the works of Tyranny and Pillars of Eternity II: Deadfire and has proven she can design something truly engaging when paired together with Obsidian Entertainment. Furthermore, this is the first game Tim Cain and Leonard Boyarsky have directed together since Vampire: The Masquerade – Bloodlines, and before that, they made Fallout and Arcanum.

[...]

Biomutant

The Swedish developers at Experiment 101, purchased by THQ Nordic a while ago, impressed everyone with Biomutant. There's nothing quite like it when it comes to the setting, a 'post-apocalyptic Kung Fu fable' in a world of anthropomorphic animals. The protagonist's goal will be to either save the world in turmoil (due to a plague that's slowly condemning the Tree of Life to death) or perhaps even doom them. Biomutant's freedom extends to every aspect of the game, from crafting to character progression and play style as players can mix shooting, melee (martial arts style) and mutant powers as they please.