Hits: 715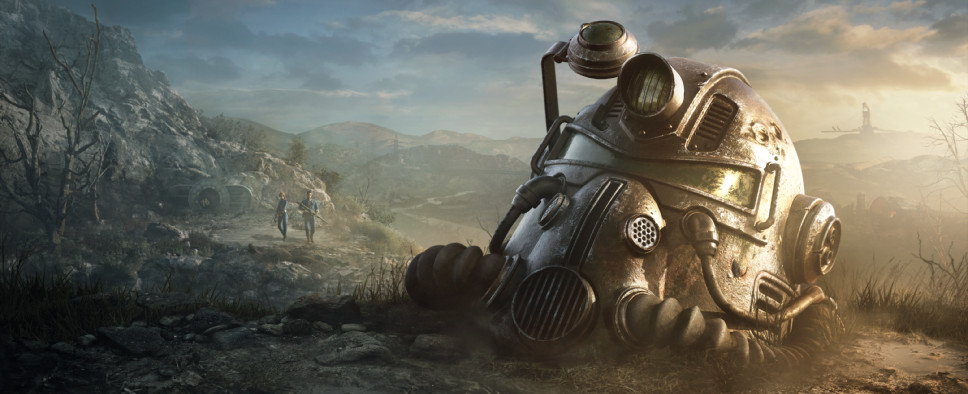 The latest development update for Bethesda's Fallout 76 brings us a detailed preview of the upcoming PVP-focused Survival mode that should be coming to the game with a future patch. In short, this new mode will remove Fallout 76's usual PVP restrictions, alter the game's respawning mechanics, add some PVP rewards, and introduce in-game leaderboards. Check it out:
Since the launch of Fallout 76, we've received lots of feedback from some of our more competitive players who requested greater challenge, fewer restrictions, and more incentives when it comes to PVP combat. With this in mind, we began developing Survival mode, which will bring a new way for you to engage in even more demanding, high-stakes, and deadly adventures in Fallout 76. We're still hard at work on this mode internally and plan to bring it to the live game in phases as we add more content and features over time. Here's a preview of what you can expect from Survival when phase 1 opens for beta testing.

A NEW WAY TO PLAY

After hitting Play from the Main Menu, you'll be able to choose whether you'd like to play Adventure mode, which is Fallout 76 as you know it today, or the new Survival mode. The same quests, events, and story that you're used to in Adventure mode will all remain available in Survival, but you'll have to navigate them under the ever-looming threat of hostile dwellers who may be hiding just around the corner.

You're free to create new characters for Survival mode, and encouraged to do so, but you can also use your existing ones. If you do take on Survival mode with an existing character, keep in mind that all your progress from Adventure mode will travel with you, and anything that affects your character in one game mode will also affect them in the other. This means that if you fire off all your ammo, level up, complete a quest, spend Caps, or find a fancy new weapon in Survival, this will also be reflected on that character in Adventure. If you'd rather keep your existing characters as they are, we recommend starting a new one when you head into the more challenging Survival mode.

STRANGER DANGER

Survival mode is not for the faint of heart! All players, except your teammates or event groupmates, are automatically flagged as hostile toward one another by default. There are no "invitations" to PVP combat in Survival mode. You can attack other players without restriction from the first shot you line up, meaning every encounter you have with a stranger could turn deadly in the blink of an eye.

Further, level scaling in Survival mode will work the same way it does in Adventure mode today. This will help to level the playing field a bit and give newer characters a fighting chance against high-level players they might encounter during their adventures in the Wasteland. As a result, you'll need to keep your wits about you during every hostile encounter, because even low-level characters can pose a real threat.

GREATER RISKS, GREATER REWARDS

As this will be our first implementation of a Survival mode, we plan to experiment with different rules after Beta release, such as death mechanics. Currently, players who die in Survival mode will be unable to use the seek revenge respawn option against their aggressors and can only choose to respawn at their C.A.M.P. or Vault 76. We're also planning to award you double the Caps when you kill another player, and they may drop their Aid or other items in addition to their Junk. Added risks and rewards like these in Survival mode PVP will make each of your deaths more devastating, and every kill you rack up much more lucrative. However, it's important to note that these changes aren't set in stone, and we'll be looking to make adjustments based on playtesting and your feedback during the Survival Beta.

It's also worth noting that players who are currently in Adventure mode worlds are completely separate from those in Survival mode, so you won't need to worry about Survival players coming for your Aid items or double Cap rewards when you're in Adventure mode.

LEADERBOARDS

For those of you who are focused on the new mode's more competitive aspects, we're also planning to roll out in-game leaderboards with the start of Survival mode (Beta). You'll be able to see how you stack up against your friends and others in your current world, so you'll need to stay sharp if you want to stay on top. We'll have much more to share about leaderboards and all of the stats you'll be able to keep tabs on during each play session as we get closer to the Survival Beta.

Looking further ahead, we're going to continue to evolve, improve, and add content to Survival mode with future updates throughout this year and your feedback will incredibly helpful as we make it the most fun and challenging Fallout PVP experience we can. Our hope is to roll out the Survival Beta in March. However, we still have a lot more work to do on Leaderboards and other features and may need more development time for testing. Stay tuned for more information on the exact timing, and an even more in-depth look at Survival mode as we get closer to release.