Hits: 1074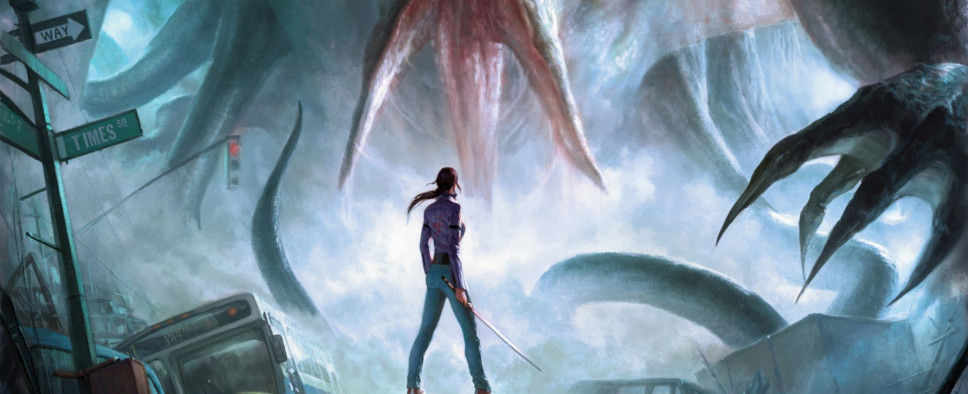 Those of you who felt like The Secret World didn't exactly offer a satisfying conclusion to its story are in luck - the recently released Tokyo: Back to the Beginning update for Secret World Legends promises to finish what The Secret World has started. The first of three planned Tokyo-related content updates, Back to the Beginning adds a new region filled with Japanese folklore and ghost stories that also serves as the origin point for the game's events:
Secret World Legends expands into a new region: Kaidan, Tokyo. Also known as Ground Zero, the events that took place here are what set everything you know into motion. Tokyo features:

A new region to explore
Continuation of the storyline
New ghastly foes inspired by Japanese folklore
New characters with their own motives and agendas
New Legends and Achievements

This is the first of three installments that comprise the Tokyo region, featuring one portion of the district with its horror-haunted avenues to brave and secrets to uncover. Many areas are under strict quarantine and are inaccessible until future updates are released.

This content and its upcoming additions are and always will be completely free to play, so you can immerse yourself in this exciting chapter as soon as you've completed the story in Transylvania!

Stay tuned for more soon! We'll see you on the other side.

-Secret World Legends team
And if you'd like to know more about the upcoming Secret World Legends content updates – check out this press release:
OSLO, Norway – August 18th, 2017 – On June 26th, The Secret World changed forever as it was reborn as Secret World Legends, a shared-world role-playing game that is fully free to play and features an entirely new combat system, stronger progression structures, streamlined quest flow, as well as improved visuals and user interface. Since then, players worldwide have signed up to join the battle to save the world from nightmarish monsters and sinister conspiracies.

Now, Funcom has just updated Secret World Legends with Tokyo: Back to the Beginning, the first of three major content additions that expands the game world into a disaster-ridden and monster-infested Tokyo City. Offering hours more content and story, a host of new enemies from Japanese folklore to battle, and dark places in Tokyo to explore, this is the first of three massive Tokyo updates that will take players up to where the story in The Secret World left off. Once these updates are out, the developers can begin weaving an entirely new story; the story of Secret World Legends.

"The Tokyo updates represent the final part of the storyline that was The Secret World," says Executive Producer Scott Junior. "Secret World Legends has opened up the game to an entirely new audience who will experience the Tokyo storyline for the very first time. But there is much more to come, and we especially want our veteran players to know that as the storyline of The Secret World ends, the storyline of Secret World Legends is about to start. This winter, a brand new story will be revealed. Players will get to go to new locations, meet new characters, and experience adventures they never have before."

Tokyo: Back to the Beginning offers many hours of new content and story, a host of new enemies from Japanese folklore and several new characters with their own motives and agendas. It continues the critically acclaimed game story in a new chapter and brings players back to where it all began.

Secret World Legends revamps the core gameplay experience to be more accessible to both newcomers and long-time fans, introducing stronger progression structures, streamlined quest flow, and improved visuals and UI. Combat is more dynamic than ever, redesigned from traditional MMO-style tab targeting to a more modern action-driven reticle system, and each of the game's nine weapon types have been reengineered with new mechanics to offer a unique feel in battle.