Hits: 2356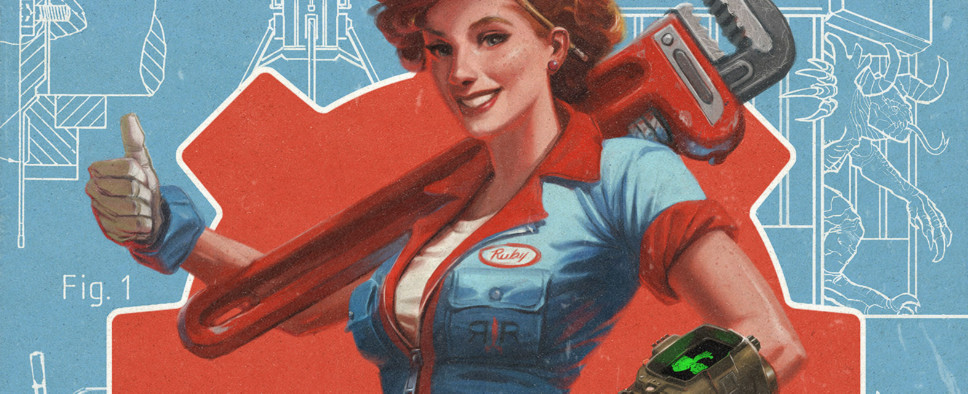 After teasing them in a series of tweets last week, Bethesda has finally revealed their plans for Fallout 4's downloadable content in a post on their official website. For fans of the game, it definitely sounds like there's a lot to look forward to, but it should be noted that Bethesda has made some significant changes to what they originally outlined.
Unfortunately, I feel like I have to start this post by talking about what concerns me. Bethesda has decided to raise the price of the Season Pass from the original $29.99/€29.99/£24.99 to a much higher $49.99/€49.99/£39.99. This is apparently due to the fact that now the full Season Pass will offer $60 worth of content rather than "at least $40", as originally announced. The price for the Season Pass will change on March 1st, so there are still two weeks of time to buy it at its current $24.99 price tag. Owners of the Season Pass won't have to spend any additional money to get all the DLC for the title either.
While I sincerely hope that this pricing change reflects the fact that a veritable wealth of content is coming our way via DLC in the future, I can't help but feel that announcing a price change only 2 weeks before it's enacted is in extremely poor taste. I have no doubt plenty of Fallout 4 players will rush to buy the Season Pass before the price change, and that may very well be the point of the timing for this announcement.
We do at least know part of what will be included in the Season Pass now, though. Bethesda has announced three pieces of DLC for Fallout 4 that will be coming in the upcoming months. The Automatron DLC will be released in March for $9.99/€9.99/£7.99 and will include a wealth of new robot enemies and the ability to make and customise your own robot. Apparently, this is due to the machinations of the Mechanist, though the promotional blurb doesn't imply we're getting any story content out of the deal:
The mysterious Mechanist has unleashed a horde of evil robots into the Commonwealth, including the devious Robobrain. Hunt them down and harvest their parts to build and mod your own custom robot companions. Choose from hundreds of mods; mixing limbs, armor, abilities, and weapons like the all-new lightning chain gun. Even customize their paint schemes and choose their voices!

Wasteland Workshop will be released in April for $4.99/€4.99/£3.99 and will include a number of additions for the Settlement system, including the ability to capture live creatures and tame them or set them off in battle:
With the Wasteland Workshop, design and set cages to capture live creatures from raiders to Deathclaws! Tame them or have them face off in battle, even against your fellow settlers. The Wasteland Workshop also includes a suite of new design options for your settlements like nixie tube lighting, letter kits, taxidermy and more!

Finally, the Far Harbor DLC promises to be a bonafide expansion to the game. It costs $24.99/€24.99/£19.99 and will add a totally new landmass, the titular Far Harbor, that is both more dangerous and more irradiated. The quest that will bring you there apparently starts as one of many Nick Valentine's investigations but will escalate to a full faction conflict between the local people, the synths and the Children of Atom. Bethesda promises this DLC will be substantial and has the bigger landmass of any additional content they've done so far:
A new case from Valentine's Detective Agency leads you on a search for a young woman and a secret colony of synths. Travel off the coast of Maine to the mysterious island of Far Harbor, where higher levels of radiation have created a more feral world. Navigate through the growing conflict between the synths, the Children of Atom, and the local townspeople. Will you work towards bringing peace to Far Harbor, and at what cost? Far Harbor features the largest landmass for an add-on that we've ever created, filled with new faction quests, settlements, lethal creatures and dungeons. Become more powerful with new, higher-level armor and weapons. The choices are all yours.

All in all, I have very mixed thoughts on the matter. On the positive side, I can say that, if Far Harbor is really as big as Bethesda is making it out to be, I'm very interested in playing it. I'm also happy to see them expanding on the base game with smaller DLCs, though I personally can't say I'm excited about what they've decided to expand. But announcing a price change just two weeks before it happens, when we don't even have all the information on the content of the Season Pass yet? I just can't say think of anything good to say about that.