Hits: 1770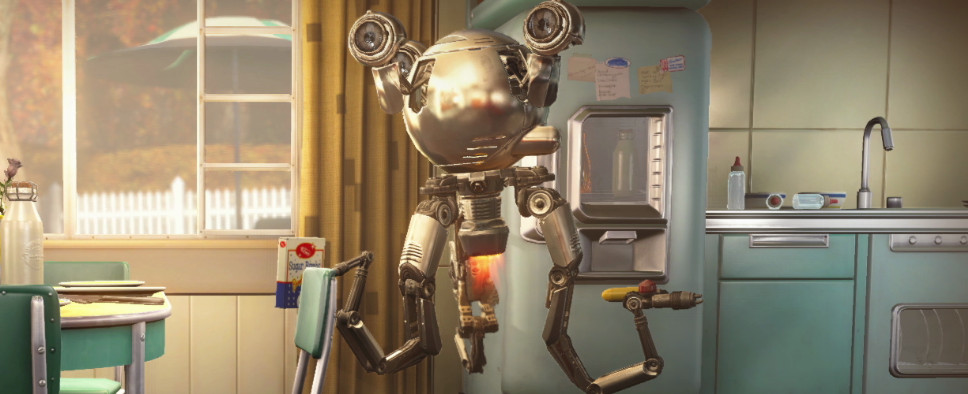 Bethesda has published an update on its website detailing the post-launch plans for Fallout 4. The update covers Bethesda's plans concerning patches, mods and downloadable content.
Bethesda has committed to release regular updates for the game, in a way not dissimilar to what they did for The Elder Scrolls V: Skyrim, which means we should expect not only bug fixes but also new features. Additionally, they confirm that the Creation Kit for Fallout 4 will be released in early 2016, and that they plan to have mods available on both consoles.
So far, so standard. Controversially, though, Bethesda has also decided to announce a $30 season pass for the game, even though, by their admission, they don't have a clear plan for DLC in mind. They only promise that the DLC released for the game will cost at least $40 in total, if not more, that all of it will be included in the Season Pass, and that the first piece of downloadable content will release early next year:
We've always done a lot of DLC for our games. We love making them and you always ask us for more. To reward our most loyal fans, this time we'll be offering a Season Pass that will get you all of the Fallout 4 DLC we ever do for just $30. Since we're still hard at work on the game, we don't know what the actual DLC will be yet, but it will start coming early next year. Based on what we did for Oblivion, Fallout 3, and Skyrim, we know that it will be worth at least $40, and if we do more, you'll get it all with the Season Pass.

This is the first time a Bethesda Game Studios comes with a season pass attached, though it's not the first time Bethesda Softworks uses this strategy (see, for example, The Evil Within). While the studio has a pretty decent track record with DLC (we all remember the ridiculous Horse Armor, but they've been getting better since then, although personally I found Skyrim's DLC to be a far less enticing proposition than what they've done for Fallout 3), but a track record can only do so much when the developers readily admit that they don't quite know what they will do with DLC.
Additionally, I'm not sure what $40 worth of DLC even means. Bethesda's ultimately going to decide the price of its content and hypothetically, we could be getting as little as two very small $20 DLC expansions. That's admittedly a worst-case scenario but I'm really not a fan of season passes unless the publisher clearly lays out what's included ahead of time. That's clearly not the case here.