Hits: 38767
Page 4 of 4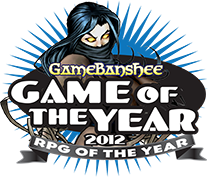 Legend of Grimrock (Winner)

It's perhaps telling that of all this year's titles, it was an indie developer who managed to put out an RPG that stayed with us the longest. Legend of Grimrock recalls that hardcore, minimalist gameplay that many older titles excelled at, and reminds us that modern computer RPGs still owe a lot to tabletop gaming.

What's more, with mod tools available and an active community, the game is bound to live on for years to come, offering a style of gameplay that we had thought died out long ago. We can't wait to see what Almost Human have planned next, particularly since the teaser screenshots we've seen look just as old-school as Grimrock is.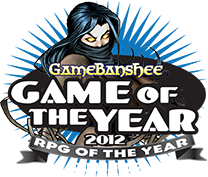 Kingdoms of Amalur: Reckoning (Runner-up)

While not the most traditional RPG experience, Kingdoms of Amalur managed to blend a great character system, fast-paced action-oriented combat, and a massive world together into one entertaining title. Interesting quests with multiple resolutions, lore and story penned by fantasy author R.A. Salvatore, tons of gigantic locations to explore, randomly-generated loot, a deep crafting system, well-designed character progression, and more all added up to make it a stand-out experience.

While 38 Studios and Big Huge Games have since closed their doors, Kingdoms of Amalur: Reckoning showed more promise than just about any other project by a large studio and publisher this year. For that, and more, we think the game deserves recognition as one of 2012's best RPGs.