Hits: 2073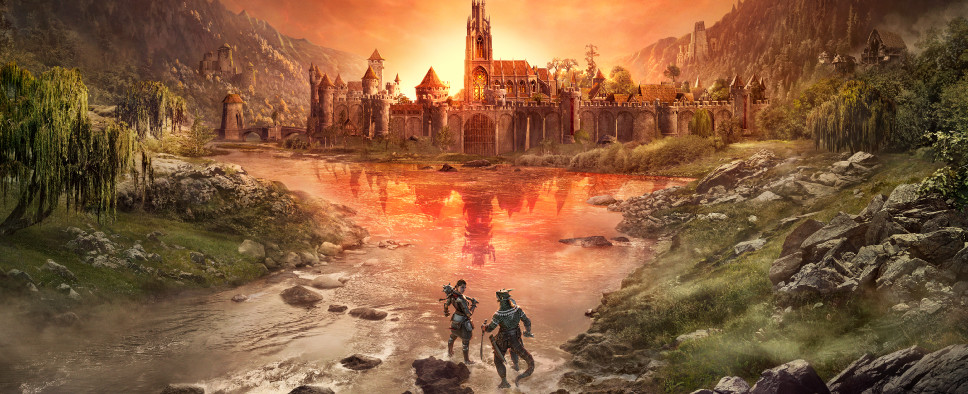 The Elder Scrolls Online's upcoming Necrom chapter will be going live on June 5, 2023 for PC/Mac and June 20, 2023 for Xbox and PlayStation. And with it, we'll be getting the new Arcanist class that seems to be this game's take on the Warlock specializing in dealing with forbidden grimoires and various otherworldly entities.
This new gameplay trailer shows the class in action:
And if you own even the base version of the game, you can now experience the prologue quest for the Necrom chapter. Here's what it's about and how to get it:
Pass Hermaeus Mora's test and begin your Shadow Over Morrowind adventure with the Necrom Prologue quest, free for all active ESO players!

The Necrom Prologue quest is now available to anybody who owns The Elder Scrolls Online base game. To kick off your Shadow Over Morrowind adventure, venture over to the in-game Crown Store and pick up the free quest starter titled "Eye of Fate."

During this new quest, you join forces with the Leramil the Wise, emissary of Hermaeus Mora, to determine your value to the Daedric Prince. However, this simple trial quickly transforms into a spiraling conspiracy that will have you questioning who among Mora's enigmatic cults you can possibly trust. Complete the Necrom Prologue and you earn the Unstable Emerald Glyphic Memento as a bonus reward!

The mysteries you'll unravel during this free quest provide a glimpse of what is yet to come in the Necrom Chapter. Are you prepared to confront whatever awaits you during Hermaeus Mora's trial? Let us know via Twitter, Instagram, and Facebook!

The Necrom Prologue is now live on all platforms and free for all ESO players. The Elder Scrolls Online: Necrom arrives June 5 for PC/Mac, and June 20 for Xbox and PlayStation consoles.

Pre-purchase Necrom now to receive unique bonus rewards at launch and immediate access to the Sadrith Mora Spore Steed mount and Sadrith Mora Spore Pony pet*.

*Sadrith Mora Spore Pony pet available only until April 18, 2023.