Hits: 884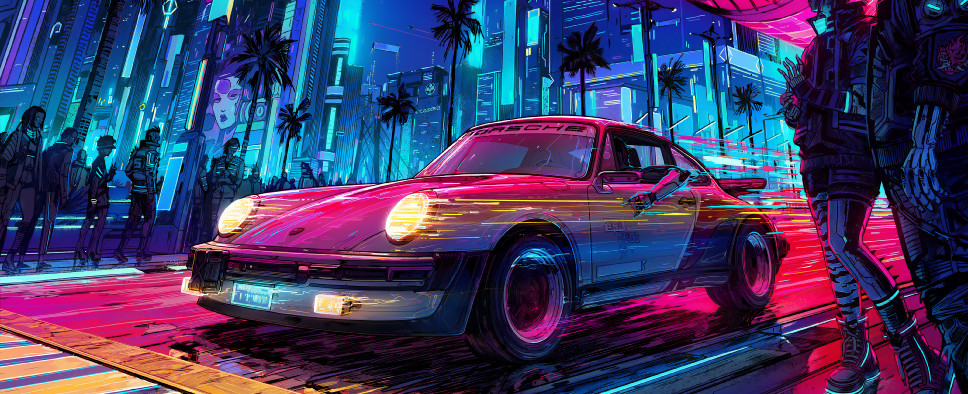 Cyberpunk 2077 will be getting a new update on April 11, 2023 introducing some new technical features for those with the latest NVIDIA GPUs, namely DLSS 3 and Path Tracing. And with that in mind, we're treated to a special "Behind the Settings" video where several CD Projekt developers discuss these upcoming features.
The video is helpful in that it not only showcases the technology and how it's utilized in Cyberpunk 2077, it also explains what things like DLSS upscaling, AI-generated frames and different ray tracing modes are and how they work, shedding some light on what otherwise may seem like trendy buzzwords.
Check it out:
Welcome to "Behind the Settings" — a new series where we dive into the technical details of our games!

In our first episode, Joao Pedro de Mello (Senior Player Experience Specialist), together with his guests — Cezary Bella (Graphics Programmer), Jakub Knapik (Global Art Director) and Giovanni de Francesco (Senior Technical Lighting Artist), will give you an introduction to the upcoming technology preview of Ray Tracing: Overdrive Mode, included in patch 1.62, by discussing DLSS 3 and path tracing.

Gameplay footage captured on a PC with the following configuration:

CPU: AMD Ryzen 9 7900X 12-Core Processor 4.70 GHz
GPU: NVIDIA GeForce RTX 4090
RAM: Kingston Fury DDR 5 128 GB (4X32GB)
All in-game graphics settings are maxed out and resolution set to 4K.

Disclaimer: Game footage was recorded using an external capture device. Footage was recorded at 3840x2160 and 60Hz. When unlocking fps, VSync had to be disabled, so screen tearing may occur.