Hits: 1581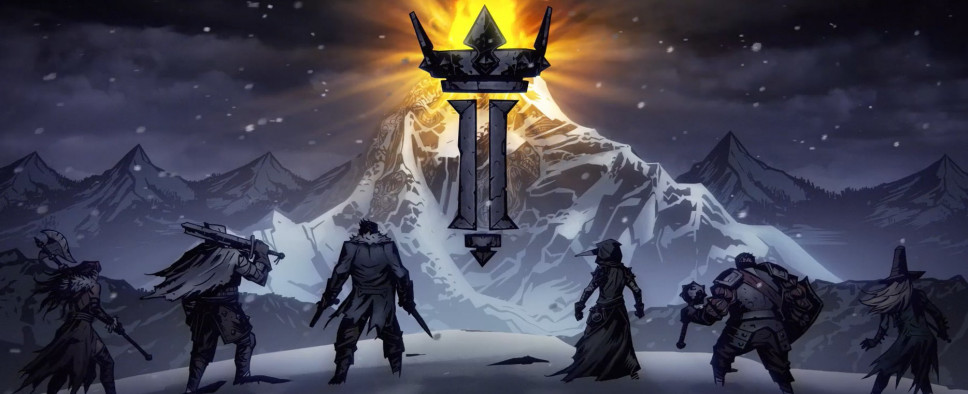 We're now roughly a month away from the May 8, 2023 release date for Darkest Dungeon II. And to get us, and the game, ready for the big date, the developers over at Red Hook Studios have put together a new early access update featuring heaps of changes and improvements.
This resulted in enhanced map traversal options, a new control scheme for the stagecoach, overhauls of the Loathing and Torch systems, tweaks to the loot economy, party pets, and much more.
The complete patch notes are quite extensive, so here's just a general overview of the new stuff, and you take it from there:
This update is a combination of brand new features plus many improvements to existing parts of the game. Much of the changes are based upon valuable community feedback. Thank you for being a part of the shaping of DD2!

Routes: we are enhancing the map traversal experience by layering some additional strategic planning onto your route choices. The stagecoach now has armor and wheels tokens which factor into overall strategy and resource management.
Stagecoach controls: a brand-new control scheme that reduces the labor on the player and keeps the focus on the journey.
Pets: animal companionship at last! 10 pets, each with run-defining effects
More generous candle scoring: removed candle penalties for abandoning a run mid-region; added the "Academic's Honorarium", which is a limited candle bonus that applies to a fresh profile; and more
Valley 2.0: You'll find it quite a bit shorter and also with one very key change: the Altar's location has been brought to the very beginning.
Loathing 2.0: a revamped and more expansive loathing system. Keep it under check or anger the Confession boss!
Torch 2.0: a reconfiguration of torch gameplay effects to better mesh with other systems
Loot and economy balance: recalibrating the economy to ensure that treasure collection and shopping give interesting choices and reduce inventory clogging
Infernal Flame disabled for this version. However, look for exciting changes which will be introduced at version 1.0! We know that many of you like additional challenge, and we are working on options for you.
Assist Encounters: have been improved to offer interesting and clear options and trade-offs. They remain the primary source of flame restoration mid-region.
Academic's Studies: Removed almost all torch costs from interaction. Removed "avoid" choice from standard options, avoidance still a choice through certain quirks.
And many more adjustments and fixes. See later in these notes.