Hits: 3039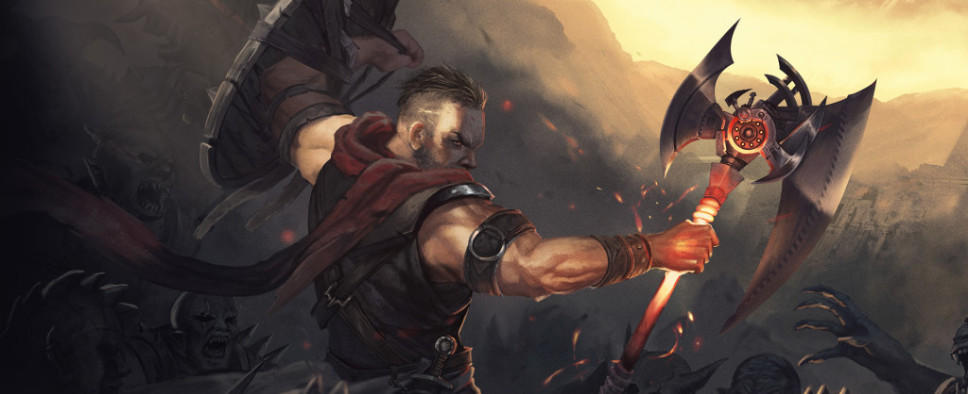 WOLCEN Studio's hack 'n' slash action-RPG Wolcen: Lords of Mayhem may have graduated from early access back in 2020, but it's the latest Chapter IV update that makes the game properly complete by concluding its story, giving you a big boss to fight, and introducing some replayable endgame elements.
Together with this latest update, the game is now also available on PlayStation 5, Xbox Series X|S, PlayStation 4 and Xbox One, with the next-gen consoles offering enhanced visual fidelity and improved performance. Here's more on that:
Wolcen Studio, the developer behind the critically acclaimed action RPG Wolcen: Lords of Mayhem, is happy to announce that the game is now available on Xbox and PlayStation platforms. The console versions feature improved performance and visuals on the newest generation of consoles, resulting in a stunning and immersive gameplay experience.

The Xbox Series X and PlayStation 5 versions of Wolcen: Lords of Mayhem take full advantage of the hardware capabilities of the new consoles, running at a smooth and consistent 60 FPS. Players can now enjoy the fast-paced action, deep customization, and intense combat of Wolcen: Lords of Mayhem, with enhanced visual fidelity and improved performance.

"For both Xbox Series X and PS5 we are rendering at 1800p and then doing a temporal antialiasing/upscaling to 4K for better AA results," said Alexandru-Ion Radu, Producer and Tech Art Director of the console version of Wolcen. "This is how it works best for us and produces better results compared to the built-in upscaling".

Wolcen: Lords of Mayhem is a fan favorite action RPG that features dynamic combat, deep character customization, and an engaging storyline. Players can build their own unique characters however they want, choose from a variety of weapons and spells, and explore a vast and immersive world filled with dangerous enemies and powerful bosses. The game supports co-op multiplayer with up to 4 players having fun together.

Wolcen: Lords of Mayhem is now available on Xbox One, PlayStation 4, Xbox Series X|S and PlayStation 5, as well as PC (Steam and Epic Game Store). For more information about the game, please visit the official website at www.wolcengame.com.
And seeing how the complete update notes linked above are beyond robust, here's just a quick overview of the key features to get you started:
Wolcen: Endgame, patch 1.1.7.0, is now live! This patch brings:

The final story Chapter for Wolcen: Lords of Mayhem,
A new Endgame loop,
New Unique items,
New infinite Endgame mechanics,
2 New Skill including all their damage type variants,
New Item types and Affixes,
Improvements to existing Unique items,
A massive Balancing pass on Active Skills and Passive Skills,
Improvements to Weapons,
A new Cosmetic Armour,
New monsters and enemies,
and General Quality of Life improvements.