Hits: 1777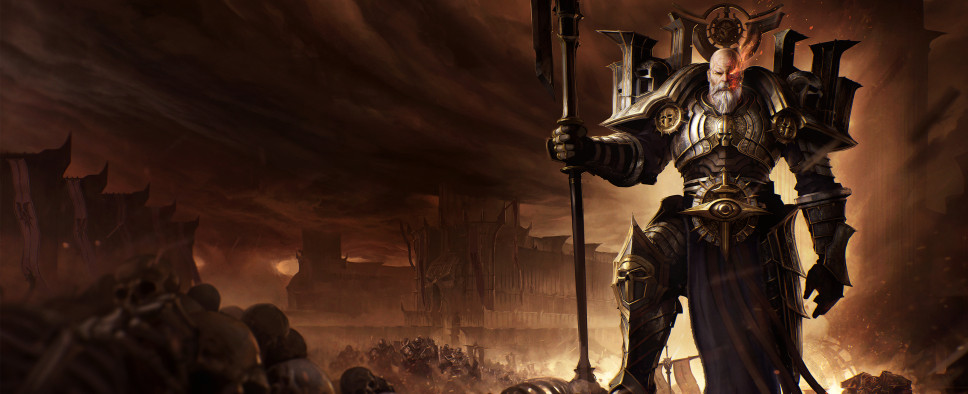 Wolcen: Lords of Mayhem, a visually-impressive hack 'n' slash action-RPG, launched on PC back in 2020, following roughly four years of early access. And come March 15, 2023, the game will be arriving to PlayStation 5, Xbox Series X|S, PlayStation 4 and Xbox One as well.
When that happens, the game, including the PC version, will be getting an entirely new act packed with new challenges, story developments and tough moral choices.
Here's a quick console announcement trailer:
And a press release with some additional details:
Wolcen Studio is announcing today that its fan favorite action role-playing game, Wolcen: Lords of Mayhem, will be released on PlayStation 5, Xbox Series X|S, PlayStation 4 and Xbox One on March 15, 2023. This version of the game will be the final complete edition and will include "Endgame" - the fourth act of the Wolcen story, providing players with a definitive conclusion to the epic adventure that originally began on PC.

Wolcen: Lords of Mayhem is an isometric action RPG that has been praised for its stunning graphics, immersive gameplay, and deep character customization. The game takes place in a dark fantasy world where players take on the role of a veteran soldier who has been blessed with incredible powers and can shapeshift in an ultimate avatar of destruction.Gamers must explore the world, defeat challenging enemies, and uncover the secrets of a world facing an apocalyptic event.

The upcoming release for PlayStation and Xbox will be the most complete version of Wolcen: Lords of Mayhem yet. Players can expect improved graphics and performance on the new consoles, making the game more immersive than ever before.

Act 4: Endgame promises to be an exciting conclusion to the story, as players face the ultimate enemy, Ahriman, and have to make some hard moral choices. This Act will test the player's strength and resolve as they fight to break free from Ahriman's influence and stop his plans to destroy humanity.

"We are thrilled to bring Wolcen: Lords of Mayhem to new and previous generation consoles" said Daniel Dolui, the founder of Wolcen Studio. "The game has been a huge success on PC, and we can't wait for console players to experience the incredible story and gameplay that we've created."

Wolcen will be available on PlayStation 5 and Xbox Series X|S on March 15, 2023, and is available for wishlist now. Owners of the PC version of Wolcen: Lords of Mayhem will also get Act 4 as a free download at the same date as the console players.