Hits: 1640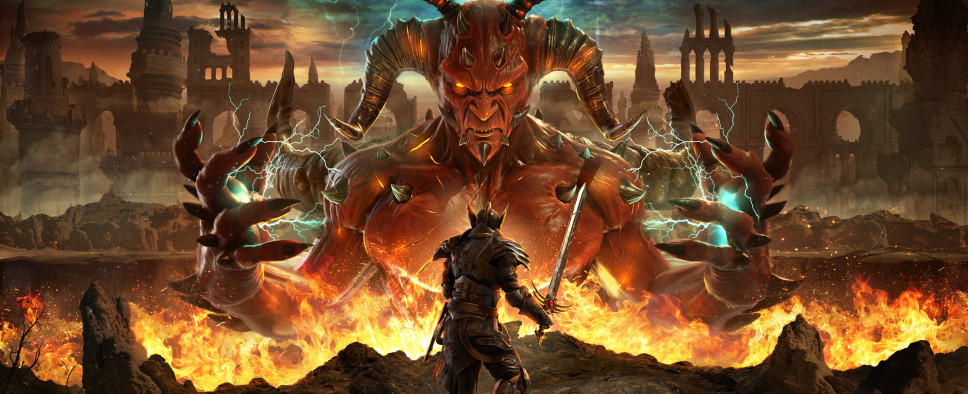 Gamera Interactive, the team behind the narrative-driven action-RPG Alaloth: Champions of the Four Kingdoms, has put together a new early access roadmap for their game. Promising a cadence of roughly an update per month, the updated roadmap stretches well into this year's spring. And once these upcoming updates are delivered, the developers will be in a good position to start thinking about a proper release.
With that in mind, we should be getting a number of assorted balance-related gameplay enhancements shortly, followed by an expansion of the game's map in March, some new campaign content in April, and a crafting overhaul afterwards.
Here are some additional details:
Hello Champions!

Here we are, after a couple of weeks of hard work and very interesting meetings! We had spent a few time discussing next steps internally and as you already knew, we were at work on an updated roadmap for you. The good news is that it is ready now! We are going to give you an overview of things actually in progress now, going into details with the next updates here on Steam! Meanwhile, a new build will be released tomorrow with some fix and improvements. These days have been relatively quiet and we had the chance to monitor the game running with the upgraded version of the engine and we are happy to say that no issues have been recorded, just a few minor bugs we've fixed at the speed of light in hours, due to a bit of expected regression [i.e. two companions' timelines not working properly and some UI related glitches. Anyway, the transition has been a success and we are still moving on with a bit of cleaning and optimizations, code wise. As you can see, we have set things for the upcoming spring and in the next months, we are going to discuss [and share] plans about the full release, considering that we already delivered almost all the contents originally scheduled for the Early Access and probably doubled the amount of free stuff already released and on its way. No rushes for sure, so we'll take all the time needed to improve the game as we've always wanted since the very beginning. We would like to do things properly on the marketing side, to be ready to have a glorious D1 so we are going to start our world tour in March, attending a bunch of B2C events to let people play the game [and to meet you all IRL when possible!]. More about this in the next weeks with info about countries we are visiting! Back on the roadmap now!

GAMEPLAY ENHANCEMENT #1

First of all, we want to say that we are on numbers night & day while working on new contents. Improving the game is a huge work and we are slowly iterating every single system available, testing things and trying some magic. This patch has to be considered the first of many, just built around numbers. So we've put hands in our CSV and slowly modified values that are the fundations of all the things running. This means that we've touched parameters used for conditions, resistances, base actions etc. Something invisible for the players but we think that it is a good first step to create a better experience in the long term. Following the feed we've received, we have started to change the learning curve having a very simple objective in mind: a slightly easier experience at the very beginning and a harder challenge at the end. Nothing more to add, playing is the best thing to do to understand and of course, we are waiting for a new feed to build on it!

DRAGONHOLD

Four dragons, four battles, easy as it is. Dragons made their return to Plamen and you could help the Talons hunting them. United under one banner, with no king or kingdom to rule them, but all to revere them for their sacrifice and bravery as they face the most dangerous foes of all time. The Talons were formed during the Pantheonic War, when Dragons swarmed Plamen and rained down fire and death upon every mortal on the continent. With their lances aimed up high, the Talons will stop at nothing until all Dragons are nothing but bones. Just a few Talons remain now, leaving in Dragonhold, a massive keep built in a rock carved by the breath of Geis

CRAFTING REWORK

It is completely bound to gameplay enhancement stuff we are working on, that's why we've put Spring. It is a day by day work, because all systems are directly connected and crafting in particular, is very important because it influences fights very much. We are reworking all the materials, cutting out procs [that were available only on crafted weapons and will be available on unique weapons only] and making changes to make crafted weapons and armors way more consistent with the general lore [it was not like this 100%]. This will make quest rewards way more important and in general, the progression will be smoother for many different reasons. Crafting is even bound to stats and traits and that's why it will take a bit to get its final shape. More on this too in the near future

THE PRINCIPALITY OF EHODRAN

A protectorate of Edherest, a small kingdom in the south which is suffering from The Tempest and from an internal conflict, seeing two of the most important houses fighting for the throne. A new ruthless enemy to fight for the champions of Plamen will be available, with a new mini-campaign we are using as a pilot for future DLC. Different flow, no artifacts to find, large scale battles.

MISC

As said previously, the focus right now is on the long term. Balancing stays as the prio but we are using free updates to test features we would like to explore in the future, setting the foundations for bigger DLCs and stand alone campaigns, following the full release. Of course even if it's not mentioned, the work on quests continues, aiming to literally fill every single area with stuff to do, slowly tweaking what is already in place [you could notice new assets here and there, we decided to switch or new NPC populating areas with new animations and dialogues]. World Updates will not stop as well and a new [bigger] map will be avaialable soon, aiming to add new kingdoms in the original map and to be ready to put in new FA and mobs, always looking at massive expansions through the outer world, which is already wrote [and had some pre-prod!]

Share the love and have a great weekend!