Hits: 505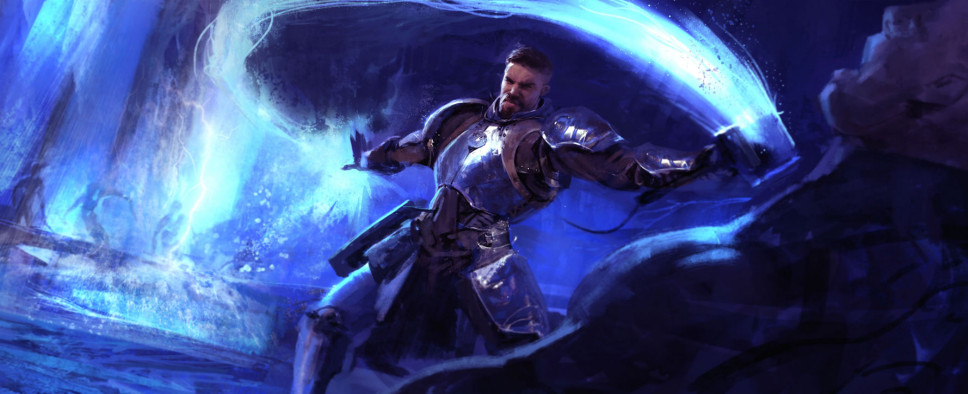 This month's newsletter for Visionary Realms' party-focused MMORPG Pantheon: Rise of the Fallen brings us a Producer's Letter scheduling the game's next pre-alpha session for the March 18th weekend. We're also told a thing or two about creating a lush and vibrant 3D world. And then, we're treated to the customary Month in Review and Community Spotlight sections.
Here's the Producer's Letter to get you started:
Pantheon Community

It's been another packed month of development here at Visionary Realms.

We've seen incredible progress this month on our Crafting and Gathering system, much of which we will detail in the Alpha tracker below. These system updates will be ready to experience in our upcoming Pre Alpha test this weekend.

Another major milestone for us this month is completing an overhaul of our persistence server and architecture. One issue our Pre Alpha testing has uncovered is the degree of character data rollback that happens periodically with a client crash. We've spent time this month digging into our character data persistence architecture and have improved it dramatically. We are working hard to get that implemented ahead of this weekend's test as well.

As many of you know, we have spent a large amount of time focused on Pantheon's various backend systems in order to make the network, data and server performance rock solid in preparation for Alpha testing. As we look towards next month, we are excited to start shifting our engineering resources more fully onto game system development. As this shift occurs, we will start to see a much greater rate of development on game mechanics, similar to the progress we've seen on Crafting and Gathering this month.

Finally, we will be making the push over the next month to integrate our new player models with all of their newly polished animations. Keep an eye out for updates on that front next month. We are also happy to share that the March PA session is scheduled and will be taking place March 18-19th, from 10AM PST on Saturday to 10AM PST on Sunday. With that said, we've got a full newsletter to unpack, so let's get into it!

As always, onward and upward!