Hits: 403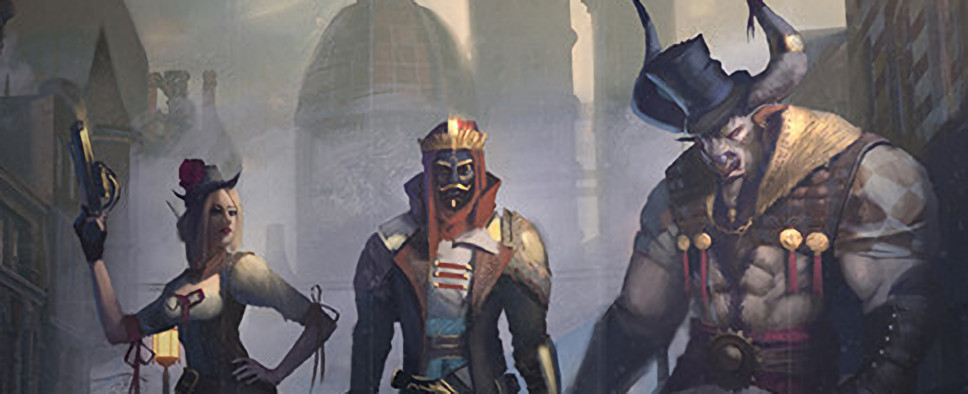 Following several months of relative silence, Crimson Herring Studios brings us a fresh development update for their upcoming narrative steampunk RPG Sovereign Syndicate. There, we can learn that thanks to an investment from Canada's Media Fund, the game is fully funded and the team is now eyeing Q1 2024 for the full release.
And while that was coming together, armed with a decent amount of demo feedback, the developers focused on polishing their tools and addressing certain player concerns by making the game's UI clearer, improving its overall performance, adding some extra interactivity, and more.
Check it out:
Hi Everyone!

It's been a busy few months here at Crimson Herring and I wanted to take some time to share everything we've been working on.

In our last update I shared a lot about our recent playtest, our Steam demo, and what it was like to participate in Gamescom. About the same time, we had a major funding announcement and I'd like to share more about what this means for our studio and Sovereign Syndicate.

We've recently received a generous investment from the Canada Media Fund that will allow us to complete work on Sovereign Syndicate and make it the best game we can. It's been a huge relief for us to have consistent and dependable funding to allow the team to focus on delivering the game without distractions or interruptions.

While this was exciting news, we also had some technical debt and unanswered questions about the game that we needed to address before we could proceed in earnest.

To that end, we've spent the last few months answering these questions and solving some technical issues to allow us to spend 2023 fully focused on production; with aim to deliver Sovereign Syndicate for PC release in Q1 of 2024.

I'm excited to share these latest developments with you in upcoming playtests and a relaunch of our demo; but here's a sneak peek at some of the things we've been working on:

Improved player onboarding experience to help players understand the user interface, tarot card, and character development systems more easily
Improved UI with some thought and preparation for future controller support and console release
Support for localization
Upgrade to Unity Universal Render Pipeline (URP) making the game more performant and increasing graphic fidelity
Implemented new narrative tools to improve organization, speed narrative pipeline, and prepare for localization
Improved level design and asset optimization, improving performance and adding NPC's and more interactable items to various scenes
Growing the team to facilitate additional content production

With these new tools and systems in place I've been pleased with the quality and speed of new content generation to meet our production deadlines.

In future updates I'll be sharing our development roadmap, planned marketing activities and conference attendance, and information about future playtests and other opportunities to get involved with our community.

Thanks again for all your support, as always you can join us over on Discord or subscribe to our mailing list to keep up to date on all the latest developments.