Hits: 472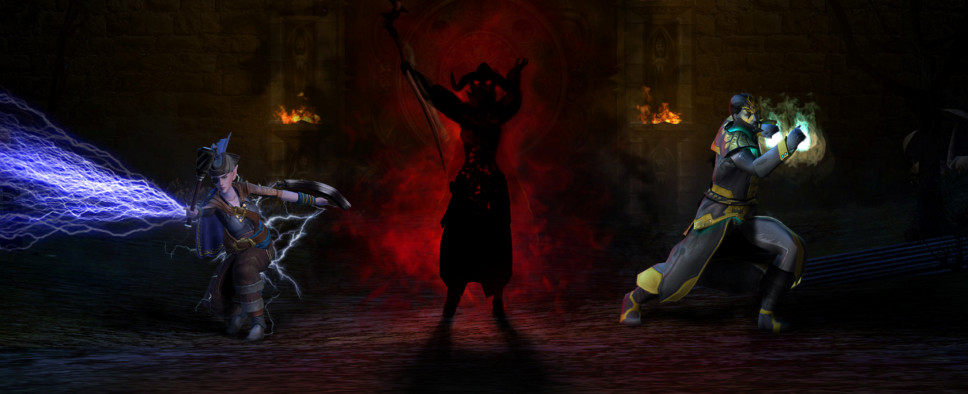 Subtitled Unlikely Heroes, the latest content update for Standing Stone Games' free to play MMORPG Dungeons & Dragons Online celebrates the 17th anniversary since the game's release with the customary anniversary event, but also three free character Archetypes and a new dungeon where you'll get a chance to engage in some recreational rat bashing.
The link above has the complete patch notes, and here are just the main new features:
Of Special Note:

The Anniversary Event Returns!

Happy 17th Anniversary Dungeons & Dragons Online! The Anniversary Event is once again underway in House Phiarlan! This year's anniversary event dungeon features some fun updates, new rewards, and more. The Anniversary Event opens with the release of Update 58 and remains available through March 5th. Find the portal to the Anniversary Event next to Gnoa Bn'for near the Phiarlan Chapterhouse.

NOTE: To celebrate our 17th Anniversary we are giving away a free cosmetic armor! Players can pick up the armor by speaking with the Djinni in House Phiarlan. The armor can be acquired once per day per game world, and you can pick up the armor up as many times as you would like to during the Anniversary Event's run! If you missed last year's free gift, turn in Party Favors to select it from the prize list.

Celebrate DDO's Anniversary with 3 New Free Archetypes!

Three new Archetypes have been added to the game, free for everyone in honor of DDO's 17th anniversary!

Acolyte of the Skin
Blightcaster
Dark Hunter

Each of these Archetypes is automatically available to everyone when Update 58 is released. Get detailed information about each Archetype in the release notes below.

New Free Dungeon!

A new free quest arrives with Update 58 called "Kill Ten Rats"! This quest is level 18 in Heroic difficulty and level 34 in Legendary difficulty. The Gatekeepers need trustworthy capable heroes to help them transport the dangerous and unpredictable artifact known as the Codex of the Infinite Planes. It must reach temporary storage at Morgrave University for safe keeping, but an unexpected threat arises! Get started by speaking with Frelda Brumlyn near the boat to Morgrave University in the Cliffside Docks District of Sharn!