Hits: 472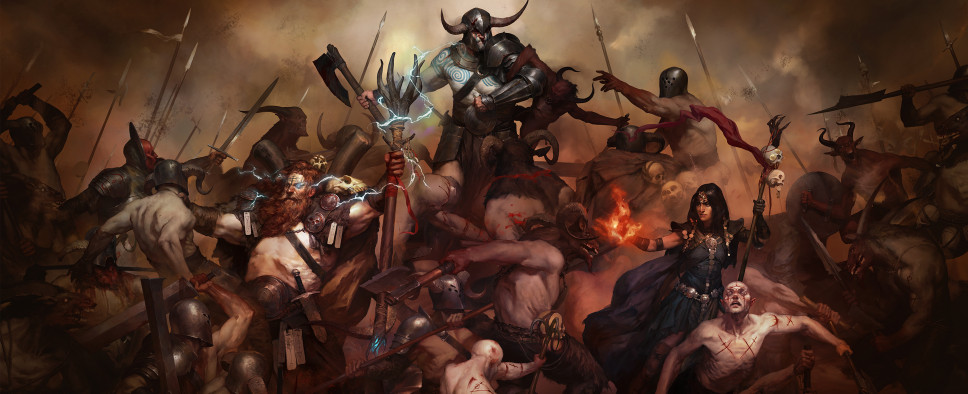 With Diablo IV slated for a June 6, 2023 release, and a couple of open beta sessions scheduled for March, Blizzard Entertainment is naturally looking to get us all excited for their upcoming action-RPG.
And this leads us to the new Inside the Game video series where Diablo IV's developers will be discussing various aspects of the game. To kick things off, we get an episode dedicated to the world of Sanctuary and in particular, its art direction, the monsters populating it, the gameplay innovations it brings to the table, and more.
Check it out:
Some additional info about this series:
Hail, Wanderer.

At the heart of every Diablo IV developer is a Diablo fan. Over the course of our new Inside the Game video series, we'll sit down with our resident Diablo IV experts—members of the development team—to walk you through elements of the game.

Our first video in this series is The World of Sanctuary—an ode to the rich world that you will soon traverse and reclaim from Lilith's grasp.

Now, join senior quest designer II Harrison Pink, game director Joe Shely, senior dungeon designer Dini McMurry, and art director John Mueller as they expound upon these aspects of Diablo IV in the below developer video: art direction, environment, monsters, gameplay innovations, and world building.

Enjoyed this video and are hungry for more? Stay tuned! Additional Inside the Game videos will be published in this same format once we're ready to share more details with you. Each video in this series will also be available to view on our official Diablo YouTube channel.

If you have not already pre-purchased a copy of Diablo IV for your platform of choice and want to get Early Access to the Open Beta, visit here. For additional Open Beta details, see our Your Guide to the Diablo IV Open Beta blog.

Hail Lilith, Blessed Mother!

-The Diablo IV Team
And if you're someone who enjoys collecting physical goodies, you can now pre-order a 26-inch statue depicting Inarius, Angiris Council's rogue angel with a knack for traversing the bounds between worlds.