Hits: 446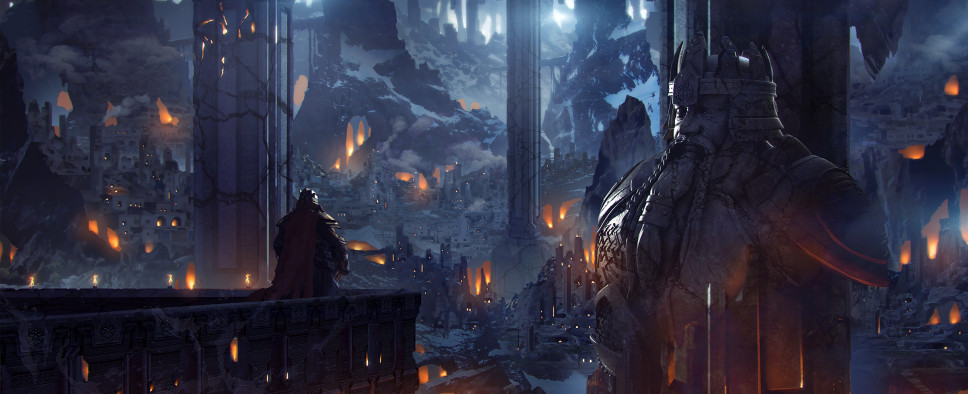 Gamera Interactive brings us this new development update for their narrative-driven action-RPG Alaloth: Champions of the Four Kingdoms where they let us know they've upgraded the game's engine to the latest version of Unity, which should make everything work smoother, including the game's future updates.
This engine upgrade will be going live with the game's next early access update. And despite its scope, it won't even wipe your current saves. It will, however, reset your bounty quest progress. But since those are incredibly minor, this shouldn't be a cause for concern.
Here's more on that:
Hello Champions!

We've been a bit late but here we are, once again. As you've just read, we finally completed the upgrade process of Unity [and of all our development tools], and this is a great news for us. We were still using an old version of the engine [2019], but it was time to move on considering what's coming-up next with the game. We'll be now able to work faster and the upgrade was scheduled since a long time, so we decided to move right now because it was the right moment! The upgrade was necessary to restart the works on the console version but even to set-up things properly considering the future localization of the game.

We were supposed to not release a new build for a while to check regression and issues due to the upgrade itself and it took some time. We can say that the big risk was to be forced to wipe saves [which is pretty normal in a standard Early Access progress] but our aim since D1 was to keep progresses safe at all costs and once again, we are happy to say that no wipe is happening. We've spent a few time with testing and we can say that the build is stable enough to be released. Of course minor bugs could happen but we'll fix at the speed of light as usual, in case. The only issue that players will have to face is that bounty quests will be erased on Monday so if you have bouny quests in progress, try to finish these quests before the next update or you are going to lost your progresses [which means that you'll have to visit city boards again and takes quests again restarting the hunt from the beginning].

Not a big issue of course but we thought it was worth informing you about this considering the week-end! Of course thw update will feature a new bunch of fixes and improvements as well, following your feed and suggestions on Discord! New details about upcoming free updates will be shared next Friday, we are almost done with dragons and yes, we are adding some new areas here and there, quests and stuff as usual. More info to come!

P.S. Forgeback art is cool, isn't it?

Share the love and have a great weekend!