Hits: 423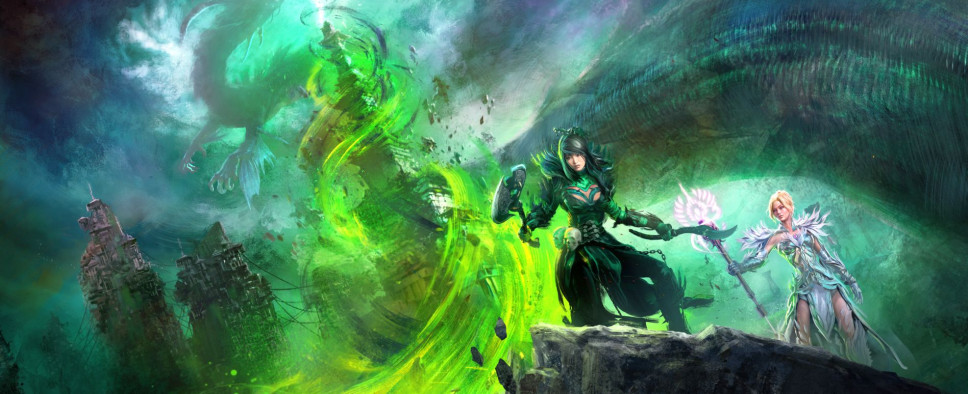 Last year was quite a successful one for Guild Wars 2, and so, in order to build upon this momentum, ArenaNet now brings us a new studio update for their MMORPG where they outline the team's new approach to designing and delivering fresh content moving forward.
In short, instead of massive expansions every several years with Living World seasons nestled in between them, we'll be getting smaller, more iterative expansions that should help keep things fresh and give the developers the freedom to properly fine-tune their systems.
We're also treated to a roadmap for the next few months that includes profession balance updates, a new story chapter, the final steps of the DirectX11 upgrade, and more.
Here are some additional details:
Hello, Guild Wars community,

Before our holiday break, we wrapped up 2022 by reflecting on what a fantastic year it was for Guild Wars 2. In the time between that studio update and New Year's Day, Guild Wars 2 and the ArenaNet team earned several end-of-year awards from top gaming press, including PC Gamer's Best Ongoing Game, MMORPG's Player's Choice MMORPG of the Year, and MassivelyOP's Best MMO Studio (two years in a row!), Best MMO Expansion, and Best MMO Business Model. Those were some exciting presents to unwrap! Again, a heartfelt thank you to our fantastic community for helping make last year the success that it was. Let's do it again.

We closed the December Studio Update with a promise that we'd be back in early 2023 to talk about our long-term plans for Guild Wars 2. Today, we'll be talking about some big changes we're making to how we develop and deliver new content and features, including our approach to expansions, and we'll share our next development roadmap. This blog is absolutely jam-packed with information, so let's dig in.

Defining the Problem

Since 2021, we've put a renewed emphasis on developing Guild Wars 2 with a player-centric approach, where step one in our development process is to seek out and understand the problems and frustrations that MMO players face. This approach was first adopted at ArenaNet over 20 years ago and is at the core of the continued success of the Guild Wars® franchise.

The conclusion of the Elder Dragon saga, a story told over the course of a decade, was an opportunity for our team to reflect on our past before moving forward. We evaluated what has and hasn't worked over the years and used those insights to redefine how we develop and release content for our players. Our goals for the next phase of Guild Wars 2 are simple—we want to deliver content updates in a more timely and consistent manner, and we want to provide better support for the wide variety of systems and game modes that make up the Guild Wars 2 experience.

Having the development bandwidth needed to iterate on core systems is especially important to us, and it's something we've been making headway on over the last year with our quality-of-life improvement initiative. There are so many systems in Guild Wars 2 that have good bones, and they can be even better with just a bit of love.

The Path Forward

The first step toward accomplishing these goals was to rebalance how we allocate our development resources across the project. Historically, with few exceptions, Living World seasons have required the focus of nearly the entire Guild Wars 2 development team to deliver them at the size, quality, and cadence that our players expect. This made it difficult to simultaneously develop expansions while supporting the game with regular content updates. It also meant that many areas of the game went undersupported.

In the next phase of Guild Wars 2's development, we're taking a more balanced approach that will allow us to provide more support for popular game modes, make frequent quality-of-life improvements to core gameplay systems like professions, deliver new features, and expand the world of Tyria with satisfying, immersive story updates.

What It Means for You

Our future expansions for Guild Wars 2 will be the backbone of this new approach. Rather than launching an expansion every two to four years with a season of Living World in between, we'll be releasing smaller expansions more frequently at a slightly reduced price and adding additional content for those expansions through quarterly updates, meaning that the next big release is only ever a few months away.

The first release in an expansion cycle is the launch point for a new story arc, bringing with it two new open-world maps, two Strike Missions, new gameplay and combat features, new Masteries, and new rewards. In the following quarterly updates, we'll add another open-world map, additional story chapters, challenge modes for the Strike Missions, a new fractal dungeon and challenge mode, new rewards, and additions to the new systems introduced in that expansion. Once that expansion's story is complete, the next expansion will be just around the corner.

Spring Roadmap

The next chapter of Guild Wars 2: End of Dragons arrives on February 28. With familiar allies like Detective Rama and his hat at your side, you'll travel to a new location in Cantha and come face-to-face with a deadly foe that resides deep within the Jade Sea. That storyline will conclude a few months later with an update that introduces additional playable space to the map, adds meta-events and boss encounters, and lays the groundwork for future to-be-announced adventures. Unlike a Living World release, all owners of Guild Wars 2: End of Dragons will gain access to this content, meaning there's no pressure to log in to unlock it and no gem cost for missed story chapter unlocks.

In the first half of the year, we'll release the Soo-Won legendary weapon skin variant collection, two profession balance updates, a new fractal dungeon and challenge mode, and multiple updates for World vs. World. Additionally, we'll finish rolling out the DirectX11 and Chromium Embedded Framework upgrades and run our usual festival and bonus events. We also have some quality-of-life updates in the works, including a long-requested feature that will allow you to queue up for PvE maps when they're full. We might have a few surprises in store for you as well.

Here's a high-level look at our upcoming releases. The timing for some of the updates and betas listed above will be announced closer to their release dates.

February 14: Profession Balance Update, WvW Objective Reward Scaling, Chromium Embedded Framework Upgrade
February 28: New Guild Wars 2: End of Dragons Map and Story Content, Soo-Won Legendary Variant
March 28: Super Adventure Festival
April 18: DX11 Upgrade Complete
May 2: Profession Balance Update

In the background, we'll be quietly working on what's to come in the second half of the year. We'll have more to share on that later.

Wrap Up

We're so excited about the next phase of Guild Wars 2—both the things we were able to share today and what's just over the horizon. The changes we've outlined will allow us to provide a better experience to our fans, release new content updates more consistently, and ensure that Guild Wars 2 will be around for many, many years to come.

We'll see you in the game,

Josh "Grouch" Davis

Game Director