Hits: 575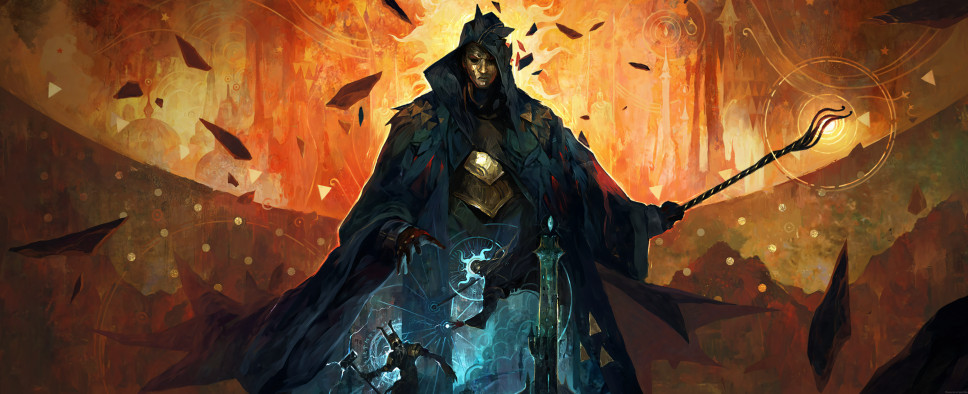 By now, you've probably had a chance to check out our review of THQ Nordic and Owned by Gravity's turn-based strategy/RPG hybrid SpellForce: Conquest of Eo. However, since it's always nice to be able to get a second, or third, and so on, opinion, you can now find some other reviews for this curious title below:
COGconnected 82/100:
Fans of the Spellforce franchise may balk at the absence of the usual RTS/RPG mashup mechanics. Spellforce: Conquest of Eo hops on the turn-based train, but the game is every bit as engaging as earlier entries in the series. It's just different. Even players a little fatigued by the glut of turn-based RPGs should give it a go, as the game's combat is accessible and fun. In all honesty, I'm personally hoping the next numbered game in the franchise returns to its roots, but this change in direction has its own pleasures.
GameWatcher 7/10:
If you've grown up with SpellForce games and are eagerly awaiting the next sweeping, epic adventure, there's a chance you might be a bit disappointed with Conquest of Eo. It feels like a bit of a step back for the franchise in terms of scale and mechanics, and although it tells a serviceable story, it lacks the epic feel of the series' past. For anyone else though, particularly those looking for a new tactical RTS game to get stuck into, it's a solid experience with plenty to do.
GameSpace 7/10:
Spellforce: Conquest of Eo is a delightful spin on the 4X strategy genre. However, it remains just a step away from being truly ambitious with most systems continuing to play the second fiddle to the overall exploration and management.
GodisaGeek 7/10:
SpellForce: Conquest of Eo certainly looks the part, with detailed maps and well-designed units, but it plays its safe in terms of audio and visual design. In fact, playing it safe is kind of the theme here, as very little about Conquest of Eo feels risky or new. Yes, it's stripped away a lot of what made the franchise unique, but it hasn't replaced it with anything that feels exciting enough to make up for it. It feels like an entry-level RTS, when this franchise should be -and really could be – swinging for the big leagues now.
Softpedia 8.5/10:
SpellForce: Conquest of Eo has an interesting structure and does a great job of mixing map-driven strategy and tactical engagements. Each of the three wizard archetypes plays very differently and there's a ton of content to engage with. The world of Eo is beautifully represented, although it's pretty standard when it comes to fantasy universes.

I would have liked for the three core wizard types to offer even more variety in strategic and tactical situations. But campaigns offer a lot of variety, especially if players are ready to try out new approaches. SpellForce: Conquest of Eo is a solid entry in the franchise that should have aimed for more innovative mechanics.