Hits: 795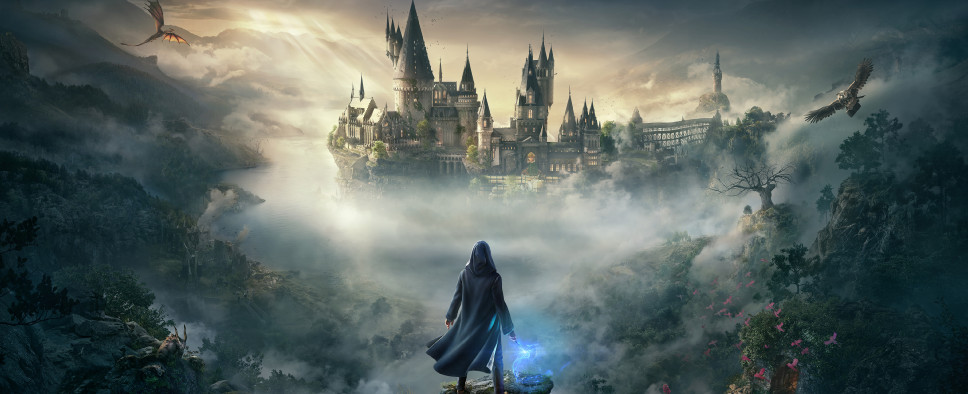 Hogwarts Legacy, Warner Bros. Games and Avalanche Software's open-world action-RPG that puts us in the uniform shoes of a student at the Hogwarts School of Witchcraft and Wizardry circa 1800s, was a smashing success even before it had a chance to go live, with Steam alone, according to SteamDB, totaling about 500,000 concurrent players from just those who pre-ordered a Deluxe Edition and got a 72-hour head start.
But now, the game is officially released on Steam, the Epic Games Store, PlayStation 5, and Xbox Series X|S, priced at $59.99 or your regional equivalent. The PlayStation 4 and Xbox One versions are currently scheduled for April 4, 2023, while those of you with a Nintendo Switch will be getting a version of your own on July 25th.
The game itself invites us to explore the magic-filled world first introduced in the Harry Potter books, create a custom character, and take part in all sorts of adventures and wizarding activities. And if you're someone who enjoys theorycrafting or wouldn't mind a little boost before you get going, over at EIP Gaming, you can already find a Talent Planner and a detailed walkthrough.
Here's the official launch trailer:
And the game's description:
Hogwarts Legacy

Hogwarts Legacy is an immersive, open-world action RPG set in the world first introduced in the Harry Potter books. Now you can take control of the action and be at the center of your own adventure in the wizarding world. Your legacy is what you make of it. Live the Unwritten.

EXPLORE AN OPEN WORLD

The wizarding world awaits you. Freely roam Hogwarts, Hogsmeade, the Forbidden Forest, and the surrounding Overland area.

BE THE WITCH OR WIZARD YOU WANT TO BE

Learn spells, brew potions, grow plants, and tend to magical beasts along your journey. Get sorted into your house, forge relationships, and master skills to become the witch or wizard you want to be.

EXPERIENCE A NEW WIZARDING WORLD STORY

Experience the wizarding world in a forgotten era to uncover a hidden truth from its past. Battle against trolls, dark wizards, goblins, and more as you face a dangerous villain threatening the fate of the wizarding world.
And while impressive pre-release numbers are good and all, if you'd like to know what Hogwarts Legacy is actually about, you can find several reviews below:
EIP Gaming 7/10:
While technically competent in all ways, the reliance on nostalgia and old don't-fix-it-if-it-ain't-broke game mechanics keeps Hogwarts Legacy from really being as stellar as it could be. It does everything well while falling into the Harry Potter trap of forgetting to innovate. Still, it is impossible to ignore the polish on display.
IGN 9/10:
In nearly every way, Hogwarts Legacy is the Harry Potter RPG I've always wanted to play. Its open-world adventure captures all the excitement and wonder of the Wizarding World with its memorable new characters, challenging and nuanced combat, and a wonderfully executed Hogwarts student fantasy that kept me glued to my controller for dozens of hours. It's certainly weighed down by technical issues, a lackluster main story, and some poor enemy variety, but even those couldn't come close to breaking its enchanting spell over me.
GamesRadar+ 3.5/5:
With its stunning recreation of beloved Harry Potter landmarks and thrilling combat, Hogwarts Legacy definitely has its moments. Sadly, it tries to do too much all at once, and never quite settles into a comfortable rhythm, or leverages the player experience against the established laws of the wizarding world
NME 3/5:
Hogwarts Legacy is fun and manages to get a lot of things right, but it already feels somewhat dated, no doubt a hangover from the six-year development cycle. It's a stunning way to experience Hogwarts and the surrounding area and is probably the best representation for fans of the universe, regardless of the medium. Honestly, this is an exceptional piece of fan service and a loving recreation that for performance reasons and dated design, doesn't quite come together.
GameRant 4.5/5:
Avalanche has created something truly special with Hogwarts Legacy. It succeeds at being the dream Harry Potter game that many fans were hoping for, and if nothing else, it creates a rock-solid foundation for future Wizarding World games to be built upon. Hogwarts Legacy lives up to the hype, and we can confidently say it's the best thing to come out of the Harry Potter franchise since the original books and movies.
PlayStation Universe 9.5/10:
Hogwarts Legacy is a compelling fantasy-RPG packed with stunning scenery, memorable characters and fantastic combat. Not only is it a brilliant love letter to fans of the Wizarding World, it excels as a game in its own right, so even non-Potter fans will find themselves immersed in its great story and characters.
Windows Central 4.5/5:
There are plenty of small little details in each area that work together to create a magical experience. From the unexpected ways that stairs appear before me to the NPC interactions that I come across while running through an area, everything works together to create a full and rich world filled with magical creatures, movie references, and fun wizarding world facts. I highly recommend this adventure to anyone who loves open-world games, satisfying combat, and rewarding puzzles.