Hits: 440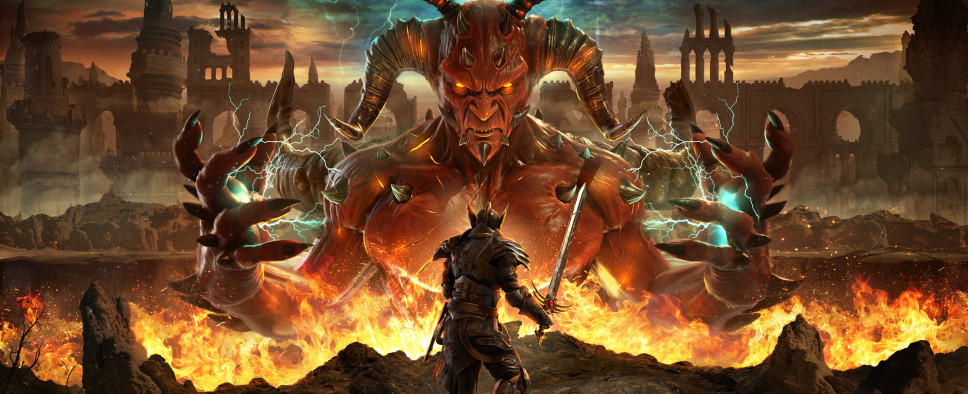 Gamera Interactive, the team behind the narrative-driven action-RPG Alaloth: Champions of the Four Kingdoms, brings us this here Steam announcement that outlines their plans for the next few months leading up to the game's full release.
In the short term, we'll be getting a series of smaller updates laying the groundwork for the bigger stuff down the road. And in the meantime, the developers will be experimenting with a new game flow allowing them to add some new campaigns at a later date. They'll also be pursuing various PR opportunities and considering a physical release.
Here's more on that:
Hello Champions!

The latest from the team today, after a crazy week of meetings, chats, docs and cool people met! First of all, we are happy to confirm that we have succesfully updated Unity to the latest stable version, as already said in the latest post here on Steam. It has been painful but we had to do it and it was the right moment to move on. We had a bit of regression here and there, it is a standard in this case, and for this reason you are not going to get a new build for the next week. We are sorry for this but we are testing everything properly to be able to release a new bug-free update [as usual], avoiding weird problems caused from the switch. The new version of Unity will make our work simpler and faster and it was necessary for the future console version. So the tech guys have been crazy busy with this and we took some time to think about the other stuff in progress [balancing, new features, quests and so on]. The work on dragons goes on, we are not still happy but we have some time for this. At this stage, we are basically drafting the new roadmap that will be built around the next free updates that will be used as foundations for bigger things to come. We are splitting systems and contents and we are going to work on different modules to build on for the future.

The map is going to be expanded as well, we are adding new territories making it bigger. New territories will be available out of The Four Kingdoms and the most important thing is that we are going to test a complete different game flow through this, to be able to add other campaigns in the future. These campaigns will not be connected to the main quest and will be stand alone, allowing us to add more variety in terms of combat, quests and so on. New traits and INT will be added as well, playing a bit with numbers right now to see if our idea work! These weeks have been important for other reasons as well. We can say we are seeding for the future and we are even focusing on all the important aspects of the work to approach the 1.0 at its best. You all know that we've basically had to squeeze months of PR work in a couple of weeks to release EA and we are not going to do the same for the full release. This means taking care of many different aspects of the development that are not actually directly connected with development itself! We are at work on a shop for whoever would like to support our job, buying cool physical handmande physical goodies as well as [very] limited editions of the game! Retail has always been in our radars [collecting stuff is a must for a RPG lover] and many interesting biz opps are in place for this too.

We are celebrating our 6th anniversary as a studio next week and we are going to start many community-related events so keep an eye on our board here and on our Discord server that stays as our main point of contact with the player base. And you know what? We are booking many different events all around the world for the next months, so you'll probably going to meet us both in US and Europe from March on! Details [and dates] to be shared soon but it will be great to meet you all around, finally in the B2C area, to chat about our adventures in the world of Plamen.

Share the love and have a great weekend!