Hits: 568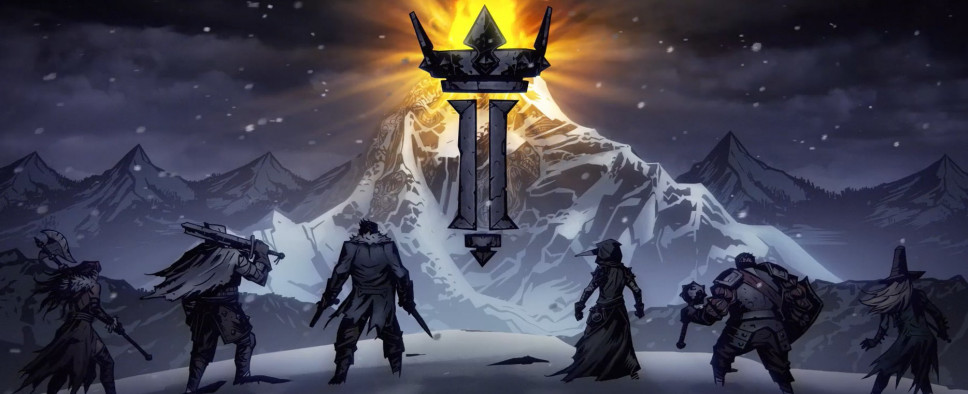 Red Hook Studios, the developers behind the Darkest Dungeon series, recently teamed up with the Make-A-Wish Foundation in order to help a Darkest Dungeon superfan named Sam design a creature that will soon be making its way into Darkest Dungeon II.
Known as the Gaunt Chirurgeon, this grisly skeleton-looking man will be performing a supporting role for the Gaunt faction, while also utilizing a variety of bleed-inflicting attacks.
And while the Chirurgeon himself should be making his first appearance shortly after the game's 1.0 release, the latest early access build already features a series of in-game items resulting from the above collaboration.
Here's more on that:
In late 2022, we had the incredible opportunity to team up with a Darkest Dungeon superfan named Sam through the Make-A-Wish Foundation.

Sam's wish was to design a new enemy for Darkest Dungeon II. Sam met with Red Hook co-founders Chris Bourassa and Tyler Sigman to discuss the game & get a behind-the-scenes look at DDII's ongoing development. Bourassa worked closely with Sam to create a horrific new monster, as well as a suite of complementary items (more on those below!).

Today, we're revealing the fruits of their collaboration:

The Gaunt Chirurgeon!

The Gaunt Chirurgeon is an unconventional support unit for the Gaunt faction. His main attack comes in the form of leeches which will cure diseases on heroes while inflicting a heavy bleed. He may act to heal and support other enemy units during combat, and when pressed, can inflict decent burst damage and bleed with his bone saw.

"Sam's enthusiasm for Darkest Dungeon was palpable. His energy was so inspiring; I was humbled by his keen desire to work with us. To be honest, I still can't believe he didn't wish for a ride in an F1 race car, or have Robert Downey Jr visit him in Iron Man armor… We spoke about his interests, favorite factions, and gameplay ideas. I created a few sketches for him, and ultimately worked up a finished design with his feedback. This experience was truly special for me; something I am profoundly grateful for. I wish Sam and his family all the best, and can't wait to show his creation to our incredible fans"

-Chris Bourassa, Creative Director.

Our team is working to bring the Gaunt Chirurgeon to life. You can expect to see him shortly after our PC 1.0 release later this year! In the meantime, get a sneak peek at some of our early concepts, and the official character art.

While work was being done on the new enemy concept, we decided to also create some unique items to go into the game ahead of Christmas. One of our game designers, Erich, worked closely with Sam to craft 4 new items that thematically matched his character design. These new additions were: Leeches, Bone Saw, Appalling Apron and Spiked Skullcap. We began designing these items in mid-November 2022 and completed them in time for The Void Between Us Experimental release on December 13th 2022.

These items are available in Early Access now and can be unlocked via the Altar of Hope, and found in a few unique inns and field hospitals in-game. Once the Gaunt Chirurgeon is added to the game you'll also have a chance to earn these items if you defeat him in battle. Curious about what these new items can do? See their full stats below!

Leeches: Appalling Apron:

Turn Start: If Bleed/Blight/Burn are present: 2 stacks Regen
Turn End: Remove Bleed/Blight/Burn
If Restorative item is equipped: +25% Healing Given
-50% Healing Received from Skills

Spiked Skullcap:

If Target Bleed: +15% CRIT
Apply to Attacker When Hit: Bleed 1
Apply On CRIT: If Bone Saw is equipped: 2 stacks Bleed
Gain On CRIT: Add Disease (5%)

Bone Saw:

Rank 1 Only | Target Rank 1 Only
DMG: 6-12 CRIT: 10%
Bleed 5 (3 Turns)

It was an incredibly fun and fulfilling experience bringing Sam's vision to fruition. Our team is looking forward to the addition of the Gaunt Chirurgeon to Darkest Dungeon II shortly after our PC 1.0 release. Finally, we wish to extend our most sincere thanks to the Make-A-Wish Foundation for making this experience possible.

Learn more about Make-A-Wish and help to support their mission at https://wish.org/