Hits: 278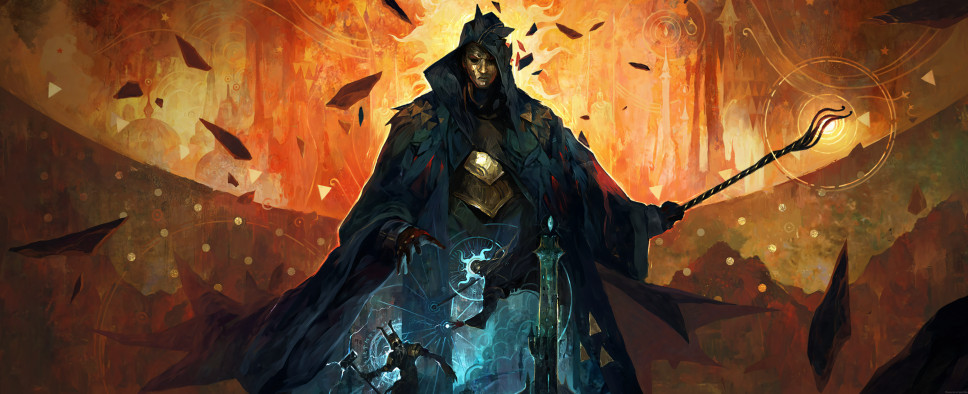 Those of you who can get excited by a bit of spellslinging 4X action with turn-based tactical battles and some RPG elements on top of that, are probably well aware of Owned by Gravity and THQ Nordic's upcoming turn-based take on the SpellForce series - SpellForce: Conquest of Eo.
And according to this here Steam announcement, the game will be going live sooner than you might've thought, on February 3, 2023 to be precise. Promising over 100 units, 80 battle maps, 700 quests and 100 spells, the game will be priced at $29.99 or your regional equivalent. But should you purchase it during the opening week, you'll get to enjoy a 20% discount.
Here's the official release date trailer:
And some additional details:
Magical Times Ahead! SpellForce: Conquest of Eo Will Release on February 3rd, 2023

Vienna, Austria, January 23rd, 2023 - Are you ready to embark on a journey to become the most powerful mage of all time? SpellForce: Conquest of Eo, launching on PC on February 3rd, 2023, offers a deep 4X experience with an abundance of content and high replayability. With over 80 handcrafted battle maps across 15 unique environments, players can assemble their armies from a variety of over 100 units, including dwarven axe wielders, stone golems, orcish shamans, and majestic griffons. Perfect your armies by hiring one of more than 15 heroes and apprentices to lead them. Embark on a plentitude of adventures and master over 700 handwritten quests. As a master of magic, research over 100 different spells in your grimoire and use them strategically in tactical battles that demand consideration of flanking, range, visibility, high ground, and special battle enchantments. Explore the vast world of Eo, a magical realm full of treasures and resources, inhabited by various races such as men, elves, orcs, dwarves, goblins, and monsters. Are you ready to experience the ultimate adventure?

SpellForce: Conquest of Eo offers a unique and engaging gameplay experience by combining elements of 4X strategy games, RPGs, and turn-based tactical combat. The mobile base of operations - your mage's tower - and depleting resources keep players constantly moving, preventing the stagnation that can occur in the late-game of other 4X games. Instead, the game focuses on the thrill of discovery and danger of early gameplay, while also allowing for research and experimentation to improve units as they level up and acquire new equipment and abilities. With a wealth of procedurally generated adventures and RPG elements, SpellForce: Conquest of Eo transforms the classic RTS-RPG mix into a turn-based 4X RPG experience that is sure to keep players engaged.

Launch Discount

SpellForce: Conquest of Eo is a new turn-based chapter in the SpellForce series, and will be available for PC on February 3rd, 2023 at an SRP of $ 29.99 / € 29.99 / £ 24.99. If you are swift as the wind, you can save 20% for the first week after SpellForce: Conquest of Eo's release.