Hits: 340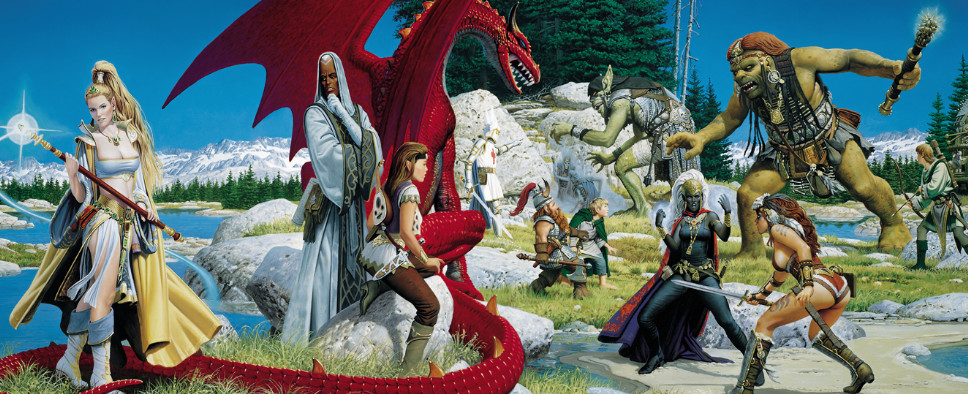 Despite launching all the way back in 1999 and 2004 respectively, both EverQuest and EverQuest II are still going strong. And as such, Darkpaw Games now brings us fresh development roadmaps for their long-running MMORPGs.
In terms of EverQuest, you can expect to see more of the recently-released Night of Shadows expansion, numerous in-game events, a DirectX 11 port, the game's 30th expansion, and more.
And as for EverQuest II, it will be getting some extra Renewal of Ro content, its own fair share of events, a couple of meaty content updates, and the game's 20th expansion pack.
Here's more on the first game, and you take it from there:
Yup, the roadmap is back! Given all the positive reactions from the "experiment" we started last year we've decided to bring this back again for this year. Although before we dive into our plans for 2023, let's look at some of the things we accomplished in 2022...

In 2022, we delivered on every point in the roadmap (eventually). Our extended family that is EverQuest got to see the Community Resource Council come to fruition, 64-bit upgrades to servers and clients, our 23rd Anniversary celebration, many updated holiday in-game events, new progression servers, new classic achievements, the much-anticipated Heroic Characters update, an unbelievable and very humbling Extra Life response, and last but certainly not the least, the launch of Night of Shadows. We got a lot accomplished and now we're gearing up for another milestone-making year!

2022 Roadmap Update:

Completed:

October:

Night of Shadows' Beta + Pre-order
New Content for Nights of the Dead

November:

Extra Life - Help us raise funds for the Children's Miracle Network.
New Content for Feast of Giving

December:

Night of Shadows' Launch
New Content for the New Year's Event

We're excited to share with you our 2023 plans. A reminder that these are high-level goals and target delivery dates and do not list everything we will be doing. We will continue working on other updates to the game, fixing issues, and making "quality of life" improvements (such as UI tweaks, etc.). Without further ado, here are our big plans for EverQuest 2023!

2023 Roadmap:

January:

Night of Shadows Tier 1 Raids Unlock

Insatiable An Appetite
Pit Fight
Mean Streets

February:

New Content for Erollisi Day
Night of Shadows Tier 2 Raids Unlock

When One Door Closes
Myconid Mutany
Dance of the Demiurge

March:

Night of Shadows Tier 3 Raids Unlock

The Spirit Fades
The Shadows Move
Under Siege

New Content for Brew Day
EverQuest's 24th Anniversary Celebration - New quests and a mission.

April:

New UI Engine Initial Launch - Full engine launch with some of the windows ported to the new engine.

May:

New Content for Tempest Festival
New Progression Server (Ruleset "To Be Announced")

June:

New Pride Month Familiars

July:

Server Merge - Merging Coirnav to Vox.

August:

New Content for Stone Cold Summer

October:

2023's Expansion Beta + Pre-order
DirectX 11 API port

November:

Extra Life Game Day - Help us raise funds for the Children's Miracle Network.
New Content for Feast of Giving

December:

New Content for Frostfell
2023's Expansion Launch - EverQuest's 30th Expansion!

Throughout the Year:

Porting More Windows to the New UI Engine
Zone Performance Improvements

Release Date TBD in 2023: And there you have it—a group shot of our high-level goals for this year; dates and events are subject to change. So, with loads to look forward to, let's gear up, mount up, and get ready!

May your anniversary grant you the best of rings,

Jenn Chan

Head of Studio