Hits: 379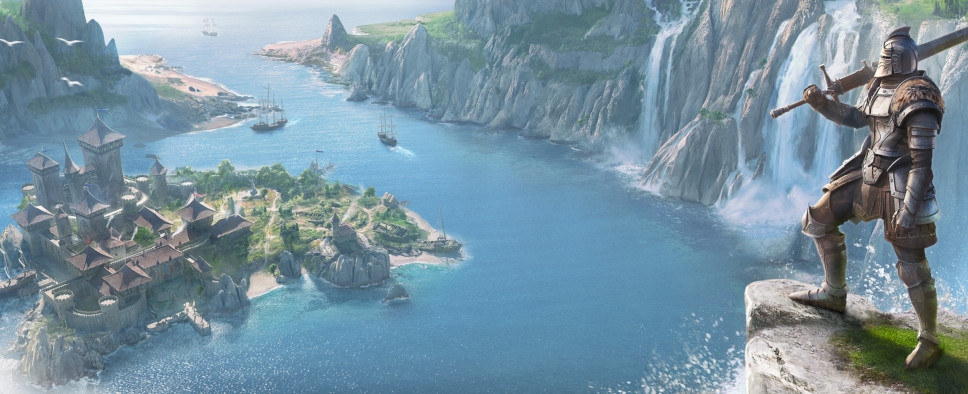 If you wouldn't mind knowing what Xbox and Bethesda have in store for us, you might want to tune in to the upcoming Developer_Direct livestream scheduled for January 25, 2023. Starting at 12pm PT/3pm ET/8pm GMT, the livestream will be taking place on the official Xbox and Bethesda YouTube and Twitch channels.
The livestream will feature presenters from a number of studios, including Arkane Austin and ZeniMax Online Studios, and offer extended gameplay showcases and feature highlights for a number of promising titles. This general livestream will then be followed by a global reveal event for The Elder Scrolls Online where we'll get an early look at ESO's next big adventure.
It's also worth noting that Bethesda's upcoming sci-fi RPG Starfield will be skipping this event in favor of a standalone show further down the line. Beyond that, it's not clear if we'll be getting any new info on the upcoming Obsidian and inXile Entertainment projects or Playground Games' Fable reboot. I guess, we'll just have to wait and see.
Here's what we know for sure at this point:
Xbox and Bethesda will present a Developer_Direct on Wednesday, January 25, providing fans with an inside look at some of the games coming to Xbox, PC and Game Pass over the next few months.

Presented by the game creators themselves from studios including Arkane Austin, Mojang Studios, Turn 10 Studios, and ZeniMax Online Studios, the Developer_Direct will focus on big features, extended gameplay showcases, and the latest info for Xbox games launching in the next few months, including The Elder Scrolls Online, Forza Motorsport, Minecraft Legends, and Redfall.

To dedicate the proper amount of time for a deep dive into Bethesda Game Studios' Starfield, a standalone show is in the works.

Fans should tune in on Xbox channels (Twitch, YouTube) and Bethesda channels (Twitch, YouTube) at 12pm PT/3pm ET, January 25 to see all the latest on:

The Elder Scrolls Online: Studio Director Matt Firor will unveil 2023's major Chapter update, including the latest regions of Tamriel to become playable in ESO, as well as a major new feature coming in the game's biggest update this year. The Developer_Direct will be immediately followed by the full, standalone ESO Chapter Reveal Event, hosted by Zenimax Online Studios, which will provide all the in-depth details ESO players will be keen to know.
Forza Motorsport: The team at Turn 10 Studios have been hard at work, bringing fans the next generation of Forza Motorsport, built from the ground up to take advantage of Xbox Series X|S. Forza Motorsport is back, and we can't wait to share more gameplay and exciting new details.
Minecraft Legends: Mojang Studios will showcase an insider's look into the PvP multiplayer experience in Minecraft Legends – the upcoming action-strategy game from the makers of Minecraft. Developed in partnership with Blackbird Interactive and launching this spring, don't miss exclusive gameplay footage at the Developer_Direct.
Redfall: The minds behind Dishonored and Prey, Arkane Austin, will showcase several minutes of gameplay from their upcoming FPS. The Developer_Direct will reveal single and multiplayer gameplay, showing more of how you and your friends will take down bloodthirsty Vampires on the picturesque island of Redfall, Massachusetts. Fans can expect to learn more about combat, customization, bosses, the open world, and more.

Stay tuned to Xbox and Bethesda's official social channels for more on the Developer_Direct, coming on Wednesday, January 25 at 12pm PT/3pm ET.