Hits: 312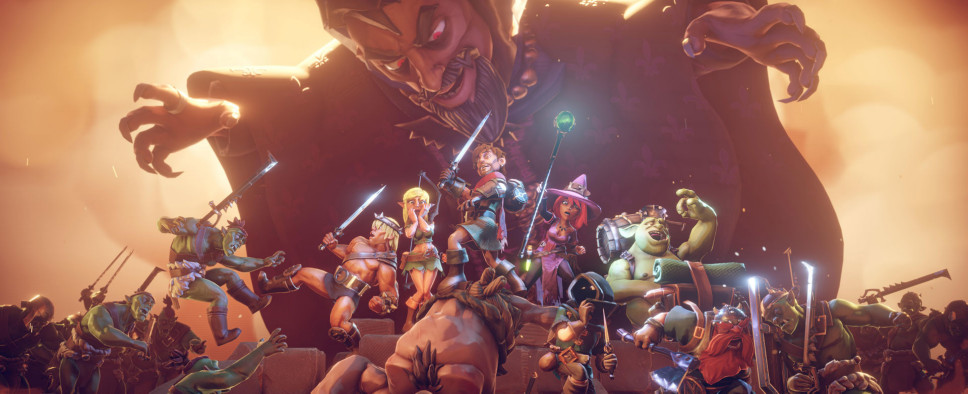 Having released the Back to the Futon DLC for their humorous tactical RPG The Dungeon of Naheulbeuk: The Amulet of Chaos on PC, as well as Xbox and PlayStation consoles, back in October 2022, the game's developers over at Artefacts Studio now bring it to Nintendo's portable Switch console.
Priced at $14.99 or your regional equivalent, the DLC offers a new adventure roughly half the size of the original campaign. And in order to spice things up, it also raises the level cap to 16 and introduces plenty of new legendary items and skills.
Here's the official launch trailer:
And a press release with some additional details:
Montpellier, France, January 10th, 2023 - Indie developer Artefacts Studio in partnership with Dear Villagers have revealed that the third and final expansion of their hit RPG The Dungeon of Naheulbeuk: The Amulet of Chaos is coming to the Switch eShop today for $14.99/ €14,99/ £11.39. Titled with Back to the Futon, this massive expansion holds four brand-new chapters, filled with shenanigans and epic hijinks, bringing about the conclusion of our heroes' adventures in the wackiest of all dungeons.

In Back to the Futon, the adventurers are sent on a quest through time and space to solve once and for all the temporal anomaly that has enveloped the Dungeon of Naheulbeuk. During these time-traveling shenanigans, our heroes will face off against multiple challenges and enemies, including the zealous cultists of Dlul, the drowsy God of Sleep, as they search for the statuette of Gladeulfeurha.

Back to the Futon is an epic undertaking that's roughly half as long as the base game (around 20 hours). The culmination of everything introduced in The Dungeon of Naheulbeuk and its previous expansions (The Ruins of Limis and Splat Jaypak's Arenas), Back to the Futon will allow players to reach level 16, offering them several new passive and active skills along with new gear.

The Dungeon of Naheulbeuk: The Amulet of Chaos' is a turn-based tactical RPG chock-full of charm, humour and chaos! Leading a ragtag company of unlikely heroes, players will embark on an epic adventure combining the fun, creativity and chaos of an epic fantasy tabletop campaign with the challenge of the very best tactical RPG games to deliver an adventure unlike anything you've played before.

New features:

Play through 4 brand new story chapters (half as much as the original game!)
Discover new legendary items and skills!
Help your characters become stronger, up to lv16
Perfect your tactics with new gameplay mechanics
Lots and lots of chickens!