Hits: 309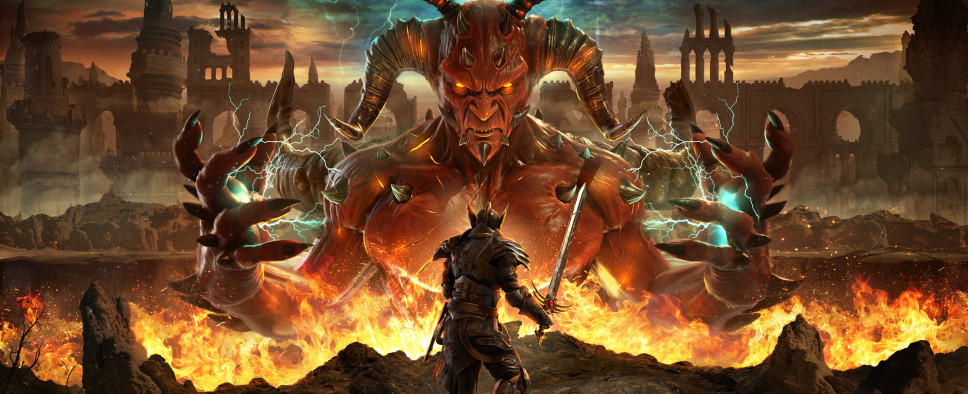 Having returned from a brief holiday break, the developers behind Alaloth: Champions of the Four Kingdoms bring us this here Steam announcement listing their future plans and the intention to eventually turn their narrative-driven action-RPG into "the biggest indie RPG ever."
And while that sure is a lofty goal, for the time being, the team will be working on some more attainable objectives, like polishing Alaloth's balance and gameplay. And further down the line, we can expect to see a number of new areas and features, like a proper endgame system, large-scale battles, and enhanced co-op functionality.
Here's more on that:
Hello Champions!

First of all, happy New Year! We hope that you had a wonderful holiday season and are feeling refreshed and ready for the year ahead. As we look back on 2022, we are grateful for all of your support and for the opportunity to bring you some amazing RPG experiences with Alaloth! As you know, we have big plans for 2023 and we can't wait to show you what we are working on right now! The team had some rest the first week of January but we are ready to go back in action next Monday, improving the game as much as possible and bringing you even more features and enhancements. Despite the week off, we wanted to drop in today and let you know that we've been discussing a ton of amazing ideas and we have started dratfing a new roadmap for the next months, leading to the full release of the game. While we can't reveal all the details just yet, we can tell you that we think you're going to love what we have in store. We also wanted to take this opportunity to reach out once again and ask for your feedback. We value your input and want to make sure that our updates and future development are in line with what our players want to see. So, if there's anything you'd like to see in future updates, or if you have any suggestions for new features or improvements, please don't hesitate to let us know. You can reach out to us here or through social media, or you can jump in our Discord server: we are in 24/7!

So there is nothing set in stone at the moment, but we though it was great to tell you that a massive brainstorming is in progress, to discuss things we already partially shared and new features that could be put in at some point. We could say that we are going to work on numbers from now on, focusing on balancing and gameplay. Contents are already way more than originally scheduled with EA announcement and even if we are still adding quests, items, chars and so on [with the last bunch of integrations that will be put in patch after patch], the game could be considered ok under this point of view. The number of players with more than 100+ hours under their belt is growing and we are super happy of this. While iterating numbers, we are going to move on improving lore and Plamen itself, making the game world even more dynamic and alive. To do this, we are going to put in a good number of in-game cutscenes to introduce narrative elements that can be missed right now, not paying attention around or skipping dialogues set for this. The modularity of the setting allow us to think about new contents set in different areas of the world, with new territories to discover, new mobs, professions and such. We identified potential world updates, same size of the Winter Update [The Shadow Continent, The North Sea Empire, The Sariqi Caliphate, The Eastern Kingdoms, Arran] and a few gameplay updates considering data collected [Battlegrounds, Sword & Sorcery, Dawn of Dragons]. All of this is on top at the previously confirmed free updates [Arena Mode, skills, traits, crafting rework and so on]. Again, just codenames for a brainstorming but you can probably guess what we are talking about now: enhanced cooperative, large scale battles, endgame contents, new skills, professions, companions and much more, including localization and multiplayer. Keep an eye on FAQ here on Steam and on #the-kings-court on Discord too, we are updating both channels with the latest about EA, following Valve's new policy that was not a thing when Alaloth launched. We had to slightly adapt our plan so far, data at hand. We are sure you will understand and continue to support us as we strive to bring you the best RPG possible!

Share the love and stay tuned!